Write for World Cup Blog
October 3rd, 2007 |

View Comments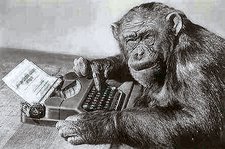 Do you have a passion for the Beautiful Game? Are you your nation team's biggest fan? Do you like to write and are you one that never shies away from offering an opinion? If that sounds like you, we'd love to have you on the World Cup Blog team.
We are looking for writers to blog about the national teams as we work our way to the 2010 World Cup in South Africa. This is not a paid position, but it does offer many rewards. You will have the opportunity to share your thoughts with a worldwide audience and to have a lot of fun along the way.
If you are interested, please read our blogger guidelines here and then send a message to daryl [at] worldcupblog.organd let us know which country you would like to cover and why you would be excellent for the position.
Subscribe

International Football News – World Cup Blog RSS Feed

Share
blog comments powered by Disqus