Women's World Cup: It's A(n Underwater) Jungle Out There
June 24th, 2011 | by: chris |

Comments Off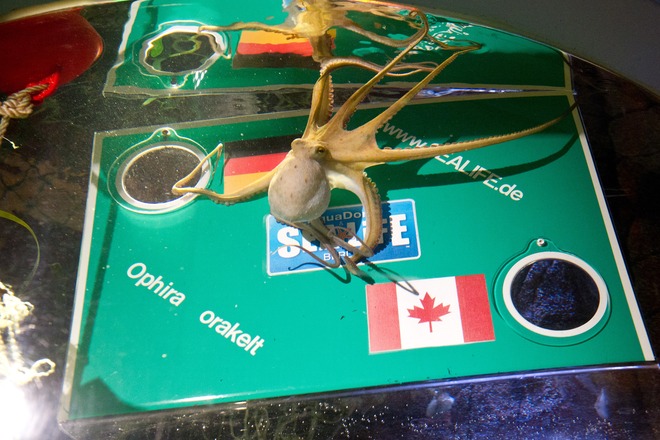 Paul the Octopus, while nice, created something of a problem:
Wherever there is money to be made, marketing potential to be achieved and publicity to be Houdini'd out of midair, advantage shall be taken. Give 'em a foot, take 20,000 leagues or so.
The Women's World Cup is in Germany this year, once the home to Paul the 'Pus. You can absolutely see where this is going.

Eight octopi have been tasked with proving/disproving the presence of medium capabilities in mollusks. Or perhaps proving extraordinary luck is capable by even those who taste delicious with a nice tartar sauce.
A German aquarium's new octopus oracle has gone out on one of her eight limbs by choosing underdog Canada to beat Germany in the opening match of the Women's World Cup on Sunday.

Octopi at Sea Life's seven other German aquaria were divided in their picks for Sunday's match: Three chose Germany, one other took Canada and three made no choice at all.

The octopus with the most correct choices at the end of the nearly monthlong tournament will be anointed the next "official" oracle.
As someone who hasn't seen a single female game in their lifetime, this can be said:
This mollusk is an idiot. The chances Canada beats Germany, by all accounts the supreme power and playing at home, are about the same a Mesut Ozil with a decent tuck job is allowed to score two by the half.
Not happenin'.
Also: there is an oracle elephant. Which supposedly chose Germany, despite the mass of confusion fluttering about my brain at this very moment.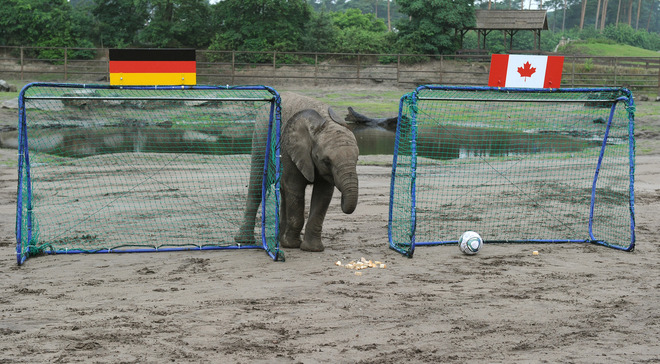 Subscribe

International Football News – World Cup Blog RSS Feed

Share
Comments are closed