Togo National Football Team Was "Completely Fake"
September 15th, 2010 | by: Daryl |

View Comments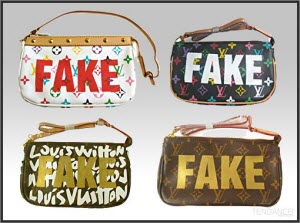 Have you always wanted to play international football, but were never quite good enough? Not a problem, provided you're willing to tell a few lies and trick a few people. Because that's how a team of footballers claiming to be the Togo national team managed to play an international friendly vs Bahrain last week.
Bahrain apparently won the September 7th friendly match 3-0, but were said to be "surprised by the poor quality of the Togolese team." They asked a few questions, causing Togolese interim football federation chief Seiyi Memene to explain that: "The players that took part in the friendly match against Bahrain were completely fake. We have not sent any team of footballers to Bahrain. The players are not known to us."
All international games have to be arranged through a FIFA licensed agent, who makes it all above board and official. Seems this one was organized by a man pretending to be a FIFA licensed agent, and with a group of players pretending to be the Togolese national team, which makes it very much below board and unofficial.
Looks to me like someone has taken advantage of the disorganization in Togolese football, which had its football federation dissolved by FIFA in December 2009 and will elect new permanent federation members later this year.
The interesting thing here isn't just that the fake Togolese players and agent were able to arrange and play an international football match without anyone getting suspicious. The really odd thing is that Bahrain only managed to win 3-0. Shouldn't the Bahrain national team have destroyed these jokers by double digits? This is the same Bahrain team that was just one saved penalty kick away from making the 2010 World Cup instead of New Zealand.
Sounds to me like this international football business is a lot easier than everyone makes out, so I'm off to make 10 quick phone calls and then challenge the Spanish national team to a kickabout.
Subscribe

International Football News – World Cup Blog RSS Feed

Share
blog comments powered by Disqus