Mario Menezes Renders World Cup 2014 Moot, Claims Victory
April 9th, 2012 | by: chris |

Comments Off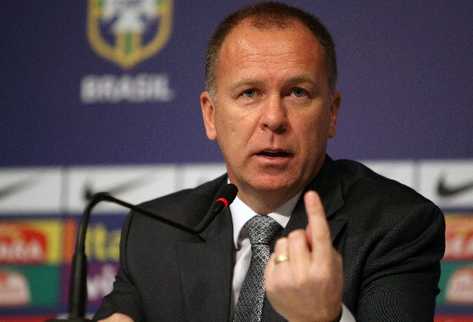 It's a bit early to be handing out the big trophy for 2012, particularly with the world about to end in a few months time here, but Mario Menezes sees no fault in staking claim to it more than two years out. This is probably the fault of the internet age rendering the man behind the pulpit no longer responsible for his words, as what were once key, locker room crippling soundbites are now just pixels between the latest tweet from Rio Ferdinand regarding what he had for breakfast.

Arguably, Brazil should be the favorites. Whether or not added pressure is good for his faux-hawk-led team is his discretion. Personally, I'd have gone the "woe is us" Droopy route for three years and then sprung a ruthless attack.
"We will win the World Cup in 2014," Menezes told Marca Brasil. "We have a talented generation, with a very strong mindset. These are players who can handle the pressure of representing Brazil at such an important moment, even though they are very young. And we also have experienced players who can balance it out. This will become very clear for the fans soon."

"Neymar can be the best, but Messi's chances are bigger, because he is at a more advanced stage and is more mature," Menezes said. "I am afraid when it comes to Neymar, just like I would be in the case of a student who is the top of his class, because both can lose their reference points and the notion that they can still improve."
So there you have it: Brazil to win, Messi to win the Golden Ball. Attempt a refund on flights, hotels and tickets as appropriate.
Subscribe

International Football News – World Cup Blog RSS Feed

Share
Comments are closed