In Case You Forgot About AFCON…
January 20th, 2012 | by: chris |

Comments Off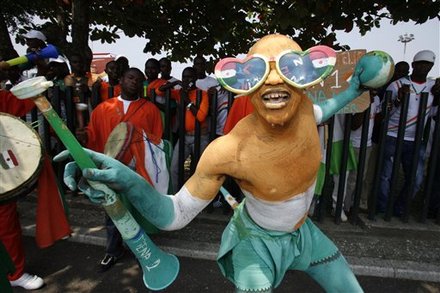 This guy is here to remind you. It's here, and it's…something.
This is not your prawn sandwich brigade. It's more like a carnival crossed with a drag show dashed with a touch of Japanese game show. Which makes the stands equally as watchable as the happenings on the pitch – if not more so.
And I'm fairly sure he has a tail?
(It would go a long way to explaining the spawn of Satan currently resting in his right hand.)
Subscribe

International Football News – World Cup Blog RSS Feed

Share
Comments are closed