France: Mo' Problems, No Money
July 3rd, 2012 | by: chris |

Comments Off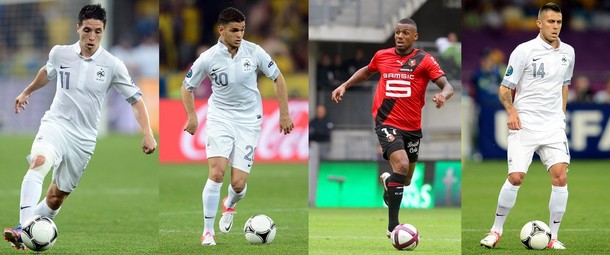 There is just no end to the toxic storm which encircles the French national team. After seemingly breaking from the dysfunction which defined their World Cup 2010 campaign, Euro 2012 was to be their fresh new start under the fresh new Laurent Blanc regime. Yeah, didn't happen. More in-fighting, more public drama, more of the same on the pitch as well. 2006 was a long time ago, wasn't it?
So, of course, the standard post-tournament move by the FFF: bonuses frozen. Plus a few who will need to 'splain themselves before the authorities.

Bonuses owed to the France team for having made the quarter-finals of the recently-concluded European Championships have been frozen, the French football federation announced on Tuesday. Each member of the French team, which lost 2-0 in the quarters to eventual winners Spain, was eligible for a bonus of 100,000 euros.

But in light of the in-fighting and ill-discipline that dogged the country's Euro campaign, federation president Noel Le Graet said: "The whole of the bonuses of the France team at Euro 2012 are frozen.

"It's blocked money, which may be redistributed or maybe not."

"Four players will go before the disciplinary committee: (Hatem) Ben Arfa, (Yann) Mvila, (Samir) Nasri and (Jeremy) Menez," Le Graet said after a meeting of the executive committee, a body he said was unable to impose sanctions.
Bet M'Vila wishes he'd rolled his ankle just a little bit harder.
Subscribe

International Football News – World Cup Blog RSS Feed

Share
Comments are closed