FIFA World Rankings – February 2011
February 3rd, 2011 | by: chris |

View Comments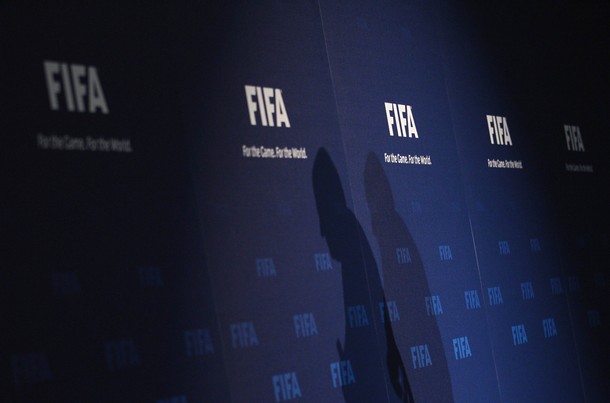 Down goes Africa, Asia takes its place.
Half the battle with rankings is dropping those old results at the right time. For African countries, this was the wrong time, should they put a good deal of stock in their FIFA rankings (one would imagine they do). While Japan and friends were busy duking it out for Asian supremacy, Africa was busy tumbling down the list.
Football's full of shorter than short memories.

But firstly, your monthly Montenegro watch: nada. Shameless fawning to resume after official games.
Moving on we have Egypt, now rightfully out of the top 10, but taking a massive tumble 23 spots down – just outside the 32, appropriately. AFCON 2008 is losing its weight by the year, in other words, hence Africa's fall from FIFA's grace.
Meanwhile Japan is enjoying their current rise, all the way up to the 17th spot, along with similarly scaled leaps from the Asian Cup successes. (Uzbekistan obviously the biggest jumper at 31 spots.)
All this movin' and shakin' meant a freed up spot in the top ten with Egypt now all the way down there. The country to assume that lofty status: Greece.
What year is this?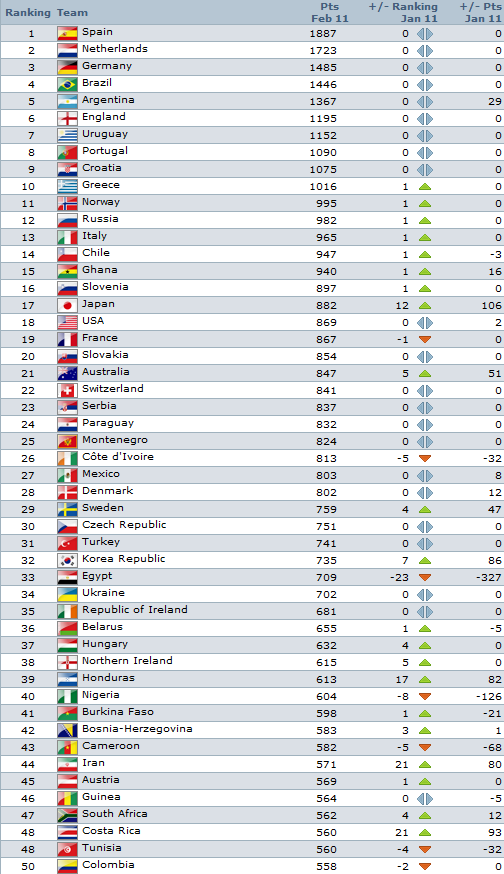 Subscribe

International Football News – World Cup Blog RSS Feed

Share
blog comments powered by Disqus