Euro 2012 Qualifying Draw
February 7th, 2010 | by: Jan |

View Comments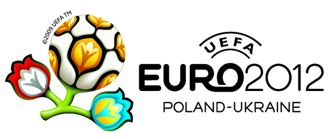 The biggest sporting event of 2010 will undoubtedly be the Euro 2012 qualifiers due to begin on September 3rd and 4th. At least for the alpine micro state of Liechtenstein, drawn into Group I together with Euro title holders, current cream of the crop of world football and (update!) World Cup winners Spain. I guess the World Cup itself was also kind of big. But that's over, and that's not what we're talking about.
Here's the rest of today's draw for the qualifying stage of the European Championships 2012 in Poland and Ukraine (taken straight from uefa.com):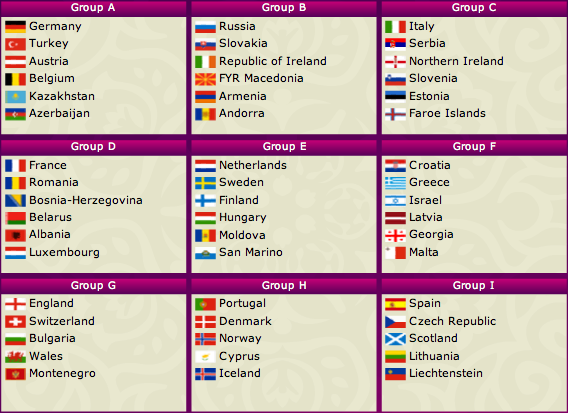 The nine group winners and the best runner-up will qualify directly. Play-offs (seeded if needed) between the other eight runner-ups will determine the remaining four tickets to Poland/Ukraine.
In Group A, Germany get to visit their neighbors from right across the border and right across the street. Scandinavia has been neatly packaged into Group E and H. Russia looks for revenge against Slovenia, and will settle for Slovakia in Group B. Group D will serve up the long awaited rematch of that epic Euro 2008 encounter between France and Romania. Group F is Malta's best ever miniscule chance to make it to the European Championship finals. In other words: some exciting international breaks are once again looming on the horizon.
Your thoughts?
For team specific analysis head over to our European national team blogs or get all the fixtures with our guide to Euro 2012 qualifying.
Subscribe

International Football News – World Cup Blog RSS Feed

Share
blog comments powered by Disqus