Euro 2012 Qualifiers, Matchday 2: Five Games to Watch
September 6th, 2010 | by: Sarah |

View Comments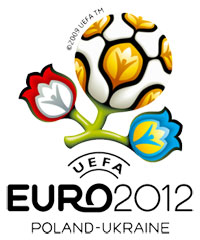 The Road to Euro 2012 continues on Tuesday…
Euro 2012 qualifying continues tomorrow (Tuesday, September 7) after the most countries kicked off their qualification campaign last Friday.  And even though we are two years away from the final tournament and its only matchday 2- some countries are already under pressure to get results.
FIVE QUICK FACTS
Only 4 games on Day 1 were draws (Romania-Albania, Portugal-Cyprus, Greece-Georgia, Lithuania-Scotland)
4 teams scored 4 goals in game 1:  England, Portugal, Cyprus and Spain
Netherlands scored the most goals matchday 1 with their 5-0 win over San Marino.
1-0 was the final scoreline in 6 games – making it the most common scoreline of Day 1 (Germany 1 – 0 Belgium, Ireland 1-0 Armenia, Slovakia 1-0 Macedonia, Slovenia 0-1 Northern Ireland, France 0-1 Belarus, Montenegro 1-0 Wales)
16 teams accomplished shut-out victories (Turkey, Germany, Ireland, Russia, Slovakia, Serbia, Northern Ireland, Bosnia & Herzegovina, Belarus, Moldova, Sweden, Netherlands, Croatia, Montenegro, England and Spain)
FIVE GAMES TO WATCH
Russia vs Slovakia:  Russia and Slovakia approach the second game in qualification having both won all three points on matchday 1.  Russia swept past Andorra with a 2-0 victory while Slovakia had a tougher time disposing of Macedonia.  Though Russia has more historical success, most recently making it to the Euro 2008 semifinals- they ultimately failed to qualify for the World Cup this summer, losing to Slovenia in the playoffs.  Slovakia, on the other hand, did make it to the World Cup this summer where they beat defending champions, Italy.  Since then, Slovakia has struggled with injuries and Russia seems intent to avenge their absence this summer.  Even in the best conditions, Slovakia would struggle to beat Russia, who hold an intimidating record at home (won 4/5 home games in World Cup qualification).  But despite comments by the Slovakian coach indicating a draw "wouldn't be the worst result" – don't expect Russia to let them get one.  Russia will be confident playing at home and three of their four victories at home during World Cup 2010 qualification were by 2-3 goal margins.
Serbia vs Slovenia:  Both teams, having failed to meet expectations this summer at the World Cup, were both hoping to put South Africa behind them and make early, strong statement in their European campaign.  Serbia started their campaign in flying fashion winning 3-0 away from home against Faroe Islands.  Now, they return home to face Slovenia- and are hoping Belgrade remains the fortress it was during World Cup qualification.  In their next match, Serbia will face a Slovenian team who are already struggling after losing their first game to Northern Ireland 1-0 at home.  Quotes from the Serbian team indicate they aren't taking this challenge lightly with defender Neven Subotic saying, "They are a serious team, but will be under pressure because they lost their first game and will be looking to get at least a point in Belgrade."
Bosnia and Herzegovina vs France:   After dumping Domenech and replacing him with Les Bleus legend, Laurent Blanc – France was hoping to restore credibility to it's national team after a chaotic, drama-filled summer.  The new regime, which introduced several young players to the mix, struggled to gel in their game 1 loss to Belarus.  The lack of chemistry is natural considering that most of the players on this team has never played together before.  After South Africa, many of France's "core" players under Domenech retired or were suspended for several games by the French Football Federation.  This only allowed Blanc one friendly (vs Norway) to experiment with new players- that combined with serious injuries to key players (Benzema, Lass, Cabaye and Nasri were all declared unfit for the Belarus game and Loic Remy and Louis Saha joined that bunch after they left the field injured).  Luckily for Blanc, Benzema has been declared fit enough to face Bosnia and Lyon's Jimmy Briand has been brought in as a reinforcement.  For France to win this game, they will need to strike quick and early- and hope to hold on to a lead.  This Bosnia team is dangerous and feeling incredibly confident after collecting all three points game 1.  If France lose,  it will be hard even for a man of Blanc's stature to control the fan and media backlash.
Switzerland vs England:  England will hope to follow-up their 4-0 game 1 victory against Bulgaria with another stunning victory.  As the Spanish learned during the World Cup, this may be harder than most want to admit.  The Swiss are a disciplined, patient team that are willing to sit back and defend, until the time is right to strike.  In the build up to this game, many have questioned if Wayne Rooney will be involved…and if he is, how will he play?  Until I hear otherwise, I assume the answer to the first question is yes – and though I'm not an England fan, I have enough respect for Rooney to expect him to give 100% tomorrow.
Spain vs Argentina: Alright, this one isn't a Euro qualification game – but even with nothing "real" at stake, it is bound to be entertaining.  In their qualification game vs Liechtenstein on Friday, Spain easily disposed of their first challenge with a 4-0 win.  Argentina will undoubtedly be a much tougher task for the World #1.  The two teams should both be familiar with each other -  Messi,  Higuain, Milito, Mascherano, Villa, Iniesta, Xavi, Pique, Casillas, Alonso, Ramos, Busquets etc- all play together in La Liga.  Add Fernando Torres and Cesc Fabregas to the mix and it sounds like the makings of a pretty amazing game.
To check out who Ozil and Arjen Robben will be playing with Germany and the Netherlands this weekend , see the list below (courtesy of UEFA.com)….
UEFA EURO 2012 QUALIFICATION GAMES, MATCHDAY 2 SCHEDULE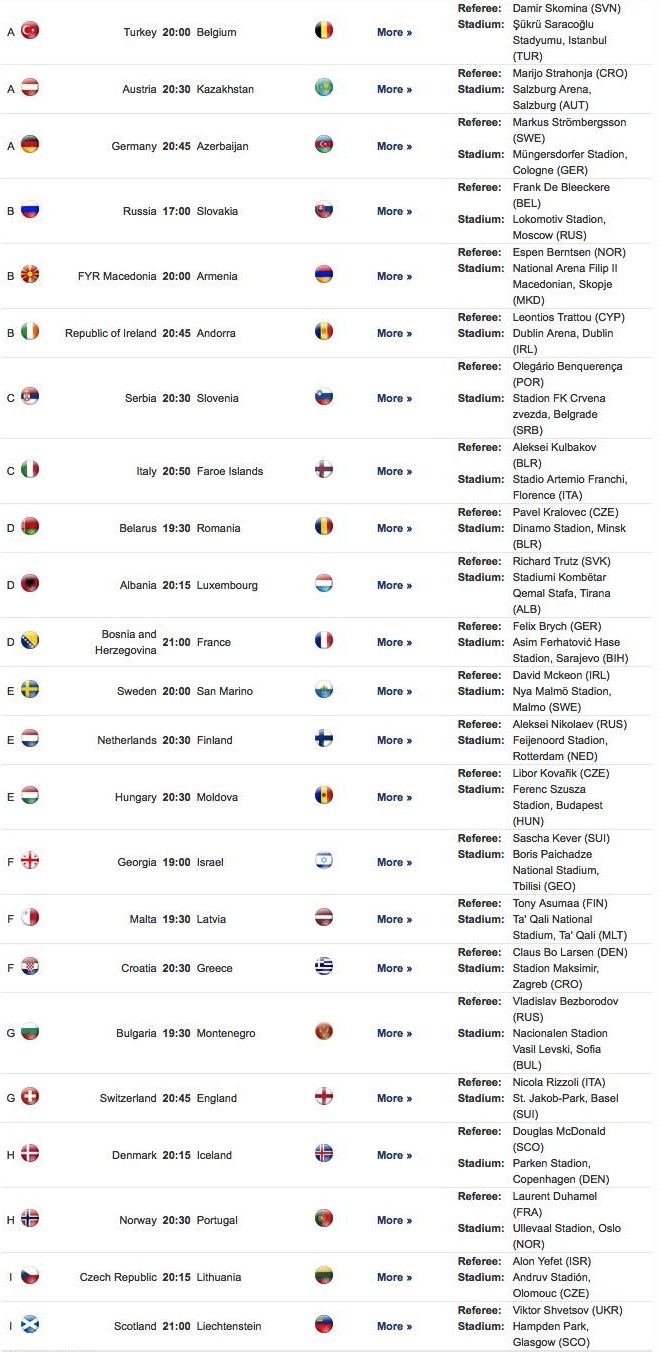 Subscribe

International Football News – World Cup Blog RSS Feed

Share
blog comments powered by Disqus