Caption this Spain Celebration Photo
July 7th, 2008 | by: Laurie |

View Comments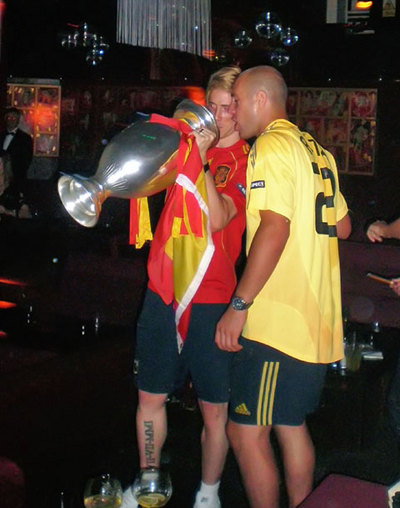 We're bored.
Nearly everybody's on summer hiatus, and the Olympics don't start for another month, and if I have to read about yet another player who's absolutely, positively been linked to a transfer to twenty different clubs, I'm going to scream.
What does this mean? It means that this photo of Spain's post-post-post Euro celebrations requires a caption.
Go ahead. Make us laugh. You know you want to.
Subscribe

International Football News – World Cup Blog RSS Feed

Share
blog comments powered by Disqus