Bombings In The Ukraine Weeks Ahead Of Euros
April 27th, 2012 | by: chris |

Comments Off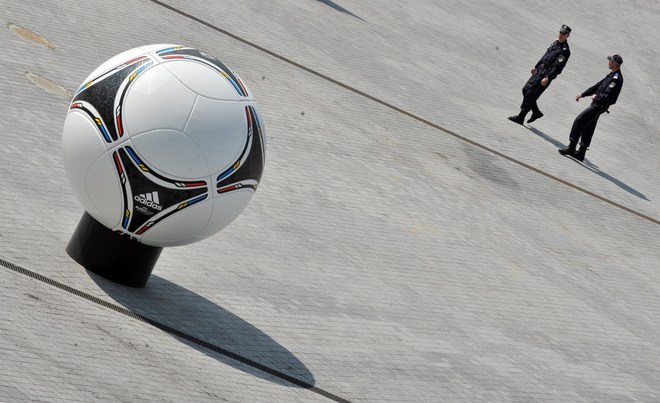 Bad news in general, particularly so in the light of the traveling bullseye that will be descending on the Ukraine in under six weeks: a series of bombs spread through Dnipropetrovsk, injuring a minimum of 27.
With Euro 2012 due to kick off shortly, the resulting worry that this may be in some way related to the tournament is understandable, even though Dnipropetrovsk isn't one of the host cities.

Obviously this is an important event of prominence, so security was always a concern, but it to be upgraded and locked down appropriately, whether or not this is linked in any way to the tournament itself.
The blasts went off in quick succession around noon in the eastern city of Dnipropetrovsk, targeting a tram stop, a cinema and a railway station. Witnesses said it appeared that explosive devices had been placed in nearby rubbish bins. Authorities said at least four blasts had gone off, but some reports placed the number as high as 10.

Twenty minutes later, there was a second explosion in front of a cinema, followed by a blast near the railway station. A fourth blast targeted the same tram stop as the first.

Ukraine has no history of modern terrorism and it was unclear who could be behind the blasts. The attack will raise concerns as Ukraine gets ready to host Euro 2012 from 8 June. Dnipropetrovsk lost its bid to host a match, but nearby Donetsk is one of the championship's main sites.
Subscribe

International Football News – World Cup Blog RSS Feed

Share
Comments are closed