Big Question: Which of Today's International Games is the Most Interesting?
March 26th, 2008 | by: Daryl |

View Comments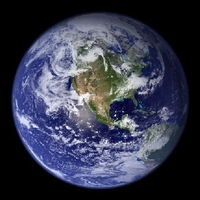 When it comes to international football, it's very hard to be neutral. But we're going to ask you to try anyway.
With a whole world of international matches (friendlies, Asian World Cup qualifiers, CONCACAF qualifiers, Olymic qualifiers) taking place today, which game – other than the one involving your own nation – are you most interested in? Here's a little selection to help you choose…


North Korea vs South Korea
All kinds of controversy surrounding this one. North Korea didn't want the South Korean flag or anthem anywhere near the stadium in the Pyongyang Kim Il-sung Stadium. Neither nation was happy with the proposed joint flag and Korean folk song compromise. So the next best idea was to give up on diplomacy and play the game in China. Not sure how that will affect attendance, but we can expect the on-pitch patriotism to be turned up to 11.
Egypt vs Argentina
It's the (back to back) champions of Africa vs the top ranked team in the world. Argentina will be missing a names like Riquelme, Tevez and Messi, but will be giving young talent like Sergio Agüero and Ezequiel Lavezzi a chance to shine. It's also (sort of) a clash of philosophies. Egypt's mostly domestic-based squad vs Argentina's European based squad.
France vs England
It's Beckham's 100th cap and all that, but the former sunglasses salesman will also be trying to prove he's good to go for another 100. Plus it's also Capello's brave new England and his first stab at solving the seemingly unsolvable Gerrard/Lampard equation. Good luck with that. For France it's a trip to the Euro 2008 last chance saloon for David Trezeguet. So that's two Davids looking to prove they have a future.
Spain vs Italy
Its two of the more fancied teams at Euro 2008 (unless you ask Luis Aragones) going head to head. We'll be LiveBlogging this one on Italy WCB.
Sweden vs Brazil
It's (more than likely) Alexandre Pato's international debut, and a chance for Bremen's Diego to step from the shadows of Kaka and Ronaldinho and show everyone his skills. Like this.
Iran vs Kuwait
Iran desperately need a result in this World Cup qualifier. After a long and unsuccessful dalliance with potential foreign coaches like Artur "moustache" Jorge and Javier Clemente, the Iranian football federation finally appointed Ali Daei. And then Daei lost his first game – a friendly against Bahrain – last weekend. With one disappointing 0-0 draw against Syria already in the books, Daei is going to have to do a whole lot better today.
Portugal vs Greece
Big Phil's team will be on a revenge mission for the defeat in the Euro 2004 final, while Greece will be looking to prove that victory was no fluke.
Nigeria U23 vs South Africa U23
This decides the 16th and final qualifier for the 2008 Olympics, from an African qualifying group that's been made slightly confusing by Ethiopia's withdrawal. But basically Ghana are currently top with no more games to play. If Nigeria beat South Africa today they go top and qualify for the Olympics. Anything less and it will be the Ghana U23 team in Beijing this summer.
Subscribe

International Football News – World Cup Blog RSS Feed

Share
blog comments powered by Disqus