Adrian Mutu Is Banned From Something. Shock. Awe.
August 11th, 2011 | by: chris |

Comments Off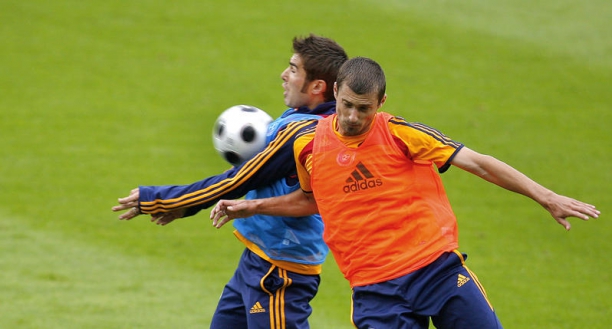 Outside of doing lines off a hooker's tender parts – presumably – is Adrian Mutu really a bad boy, or just an idiot? Both are probably on the scale, but the weight seems to shift towards the latter. His latest "drug ban" was for weight-loss supplements, after all.
It's not like he rock-star smashed up his hotel or anything, but rather consumed some adult beverages a couple of nights before a game. Not terribly rebellious, just stupid.
And he's been banned for life from the Romanian national team for it. Because that's just what Adrian Mutu does – get banned from stuff.

Gabriel Tamas was sucked into his vicious vortex as well. Less fun for him as he's 27 and Mutu is 32.
"The two players have been expelled for life from the national team", Piturca stressed.

"It's a pity but rules are strict and they should have known it," he added.

Local media said that Mutu and Tamas, who had been involved in drinking bouts before, had gone out partying on Monday evening despite strict orders from the coach.
A bit difficult to blame them for not taking a friendly against the mighty Most Serene Republic of San Marino seriously, however.
Nonetheless, Adrian Mutu: excluded.
As you were.
Subscribe

International Football News – World Cup Blog RSS Feed

Share
Comments are closed