World Cup Moments: The Bittersweet Brilliance Of Totaalvoetbal, 1974.
March 23rd, 2010 | by: chris |

View Comments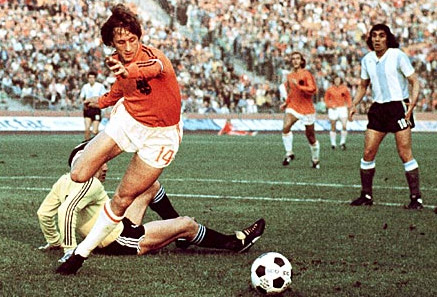 Total Football is such a visual spectacle it seems unjust to describe it by words. It's football's art – that which requires no explanation, merely open senses. Fortunately we live in the YouTube era, and as such those spectacles are only a click away.
The Johan Cruijff-won Oranje penalty – all ninety seconds of it – from the 1974 final against West Germany, along with a compilation of the side's finest moments from their bittersweet tournament…

[More World Cup Moments]
Subscribe

International Football News – World Cup Blog RSS Feed

Share
blog comments powered by Disqus