World Cup Moments: Game of the Century, 1970.
May 4th, 2010 | by: chris |

View Comments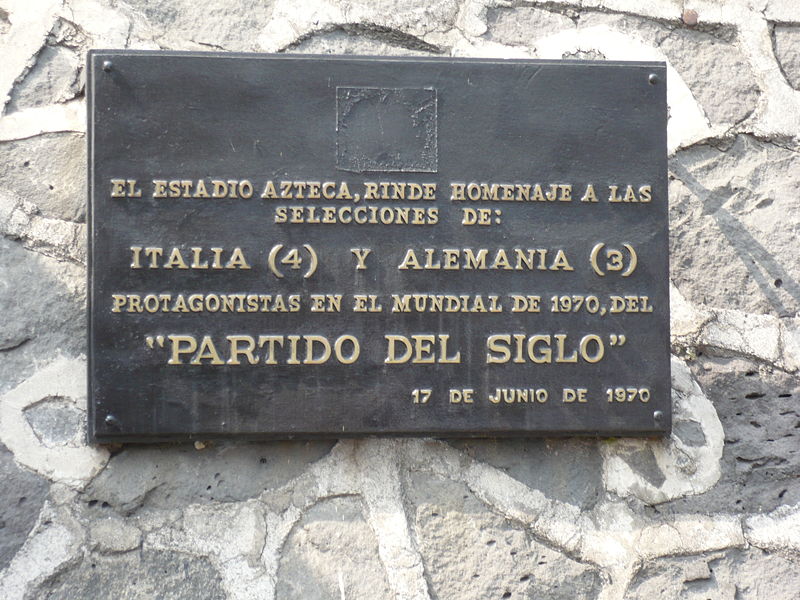 There have been a lot of football games played over the years, some might even say thousands. Therefore it takes something awfully impressive to earn the title of Game of the Century with such a pool to pick from. But football has that one: Italy versus West Germany, semifinal, Mexico 1970.
Both teams had topped the group, Germany in a slightly more convincing, or attacking, manner, with wildly different quarterfinals running up to this eventual tribute to football. Italy had enjoyed a 4-1 victory against Mexico, a comfortable win even if the winner came past the hour mark. Conversely, West Germany had been burdened with extra time against England before Gerd Muller, scorer of many World Cup goals, would put the knife to the defending champions. With 120 minutes of football three days before the semifinal, they could be excused if suffering from the screams of fatigue.
If they were, they didn't listen.

It was something of a blistering start for the Italians, if only because a goal was a blistering start by group stage standards (forgetting, of course, Mexico). With the door bolted at 1-0 in the eighth through Roberto Boninsegna, a 1-0 victory seemed likely. They were awfully good at keeping teams out of their net, as that lone goal conceded in four goals shouted.
But it wasn't. What follows are the most spectacular 30+ minutes of football likely ever to be witnessed. Six goals, five in extra time, and one winner. The Game of the Century, played in front of over 100,000 at the Azteca.
Italy 4-3 West Germany

Roberto BONINSEGNA (ITA) 8′,
Karl-Heinz SCHNELLINGER (FRG) 90′,
Gerd MUELLER (FRG) 94′,
Tarcisio BURGNICH (ITA) 98′,
Gigi RIVA (ITA) 104′,
Gerd MUELLER (FRG) 110′,
Gianni RIVERA (ITA) 111′
Italy would go on to lose the final, but the game itself looms as one of the sport's greatest spectacles.
Subscribe

International Football News – World Cup Blog RSS Feed

Share
blog comments powered by Disqus