Selecting A Name For World Cup 2014's Official Armadillo
September 21st, 2012 | by: chris |

Comments Off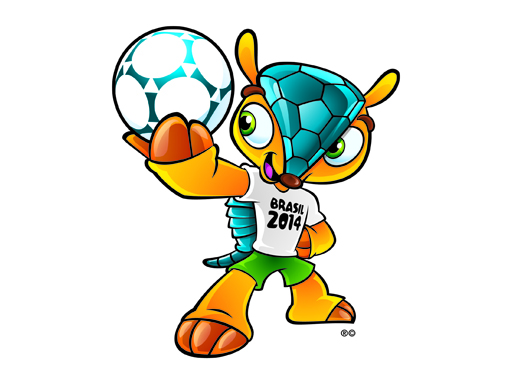 The potential names for the Official Armadillo of World Cup 2014 have been announced. Unless you speak Portuguese, you'll be voting on which one is the most fun to say – clearly it's Amujibi. And so it shall be. Though Brazilians seem rather unhappy with their pu pu platter of potential monikers.
FIFA says the three names – Amujibi, Fuleco and Zuzeco – come from a mix of Brazilian words that represent friendliness, joy and ecology.

Despite the public demand for change, the local organizing committee said Thursday the names "will not be revised."

Why didn't they just give people what they really want and name Ronaldo mascot.
Why.
Subscribe

International Football News – World Cup Blog RSS Feed

Share
Comments are closed