Romario Tells Us How He Really Feels About The Selecao
April 18th, 2012 | by: chris |

Comments Off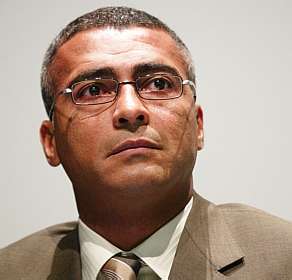 Big thing for Brazilians, this whole World Cup at home business coming up in a little over two years. Expectations will be a touch on the high side, and number six is certainly on the minds of many.
Romario, one of those past icons whose personality has kept his flames of relevance burning in a number of ways, has other ideas. Like the current team being crap and all.

Crap for Brazil? Or crap in general? The former, perhaps; the latter, unlikely. Fortunately for Brazil, a "crap" selection could still conceivably win the World Cup at home.
And they'll damn sure have some bitchin' mohawks.
"The current team is crap, it would be tough even to get past the first round of the World Cup," Romario fired. "Even the CBF president [Jose Maria Marin] has said that 2014's Brazil coach cannot be the same one as today's. There have to be results. We still have two years to prepare so that we don't suffer total humiliation."
Then again, Romario also claims he was better than Messi and that four men fit into a list of three. No one needs to know how.
Subscribe

International Football News – World Cup Blog RSS Feed

Share
Comments are closed