World Cup 2010 Team Nicknames
February 10th, 2010 | by: Daryl |

View Comments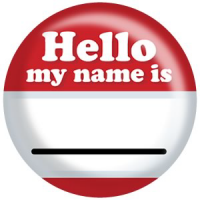 It's time we started getting to know the 32 teams who will compete at World Cup 2010, and what better way to get familiar than with a nickname? Below you'll find a list of the 32 teams, followed by their most common nickname or nicknames.
Team nicknames usually refer to the colour of the shirt (eg the Azzurri or Les Bleus) or some element of the football association crest (eg The Three Lions). Others are a bit more imaginative (eg The Desert Foxes) and some refer specifically to recent events (eg The Pirate Ship and Olsen's Eleven). Some may surprise you. Until very very recently I genuinely thought that everyone in Germany referred to the national team as Die Mannschaft. But then I read Jan's post here and learned that wasn't true.
For one or two teams below I was either unable to find a translation or explanation for the team nickname (why are Slovakia called the Repre, why are Greece referred to as the Galanoleyki?) or unable to find any nickname at all (looking at you Slovenia). So feedback, corrections and suggestions are all welcome in the comments.
Support your team and buy their World Cup 2010 jersey.

Algeria – Les Fennecs (The Desert Foxes)
Argentina – Albicelestes (White and Sky blue)
Australia – Socceroos
Brazil – Seleção (The Selection). Also Canarinhos (Little Canary) and Verde e Amarelo (Green and Yellow).
Cameroon – Lions Indomptables (Indomitable Lions)
Chile – La Roja (The Red)
Cote d'Ivoire – Les Éléphants (The Elephants)
Denmark – Olsens Elleve (Olsen's Eleven) – In honour of popular head coach Morten Olsen.
England – The Three Lions – From the FA crest.
France – Les Bleus (The Blues)
Germany – National Mannschaft (National Team) or DFB Elf (DFB Eleven) or National Elf (National Eleven). The nickname Die Mannschaft (the team) is only used by non-German media.
Ghana – The Black Stars
Greece – To Piratiko (The Pirate Ship) – Since Euro 2004. But another common nickname is apparently Galanoleyki, though I have no idea what that means.
Honduras – Los Catrachos which is apparently how other Central Americans refer to Hondurans. Also La H (The H) – The crest is a large H, which looks extremely cool on the shirt..
Italy – Azzurri (Sky Blues)
Japan – Blue Samurai
Mexico – El Tri (after the three colours or "tricolor" on the Mexican flag).
Netherlands – Oranje
North Korea – Chollima (some sort of mythical horse)
New Zealand – All Whites (rugby union team are the All Blacks)
Nigeria – Super Eagles
Paraguay – La Albirroja (The White-Red) or Guaraní (an indigenous people)
Portugal – Selecção das Quinas (Team of the Five Shields) – Referring to the five shields on the FA crest. I think.
Serbia – Beli Orlovi (White Eagles) – Referring to the white double headed eagle on the Serbia coat of arms.
Slovakia – Repre (at least according to Wikipedia, but there's no explanation as to what this means).
Slovenia – Zmajceki (Dragons) – Because there's a dragon on the crest of capital city Ljubljana.
South Africa – Bafana Bafana (The Boys)
South Korea – Taeguk Warriors. Fans are often called The Red Devils.
Spain – La Furia Roja (Red Fury)
Switzerland – Schweizer Nati
United States – Often referred to as the MNT (Men's National Team) or The Yanks.
Uruguay – La Celeste (The Sky Blue)
Subscribe

International Football News – World Cup Blog RSS Feed

Share
blog comments powered by Disqus