The World Cup Awards: June 14th, 2010.
June 14th, 2010 | by: chris |

View Comments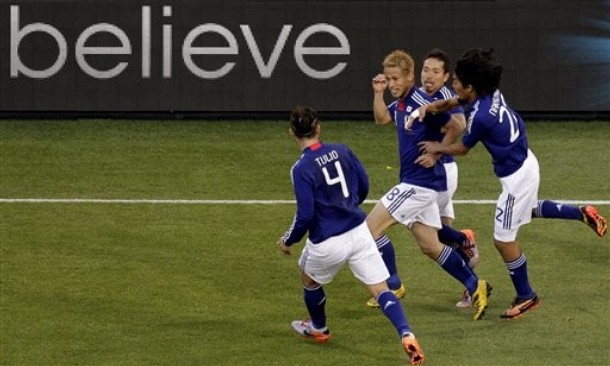 Team of the Day: Few teams inspired as little relative faith from their home supporters as the Japanese.
Little bit of look-at-me-now, wasn't it? They were organized, fit*, intelligent and tactically excellent. Takeshi Okada, World Cup whipping post before the games, put on a coaching clinic for a team with a very, very limited attack and rotated strikers – even substituting them to defend the lead – into midfield, a midfield to striker, central players to wide and vice versa. The best coaching performance of the World Cup thus far.

* – Of the XI, only Hasebe plays in a proper "winter" European league (Bundesliga). Nine are in midseason form with the J. League and Honda's doing the same in Russia.
Player of the Day: That "midfield to striker" Keisuke Honda. Right now Soccer Nippon's best player and sweetened his versatile skills with incessant movement up top. Makes you wonder why all those teams let him go to Russia.
Oh, and the goal in a 1-0 win. Those help.

Quote of the Day: Rafa van der Vaart: "We played like Germany and they played like us".
Is he supposed to say that?

National Anthem of the Day: Fratelli d'Italia as performed by Daniele De Rossi.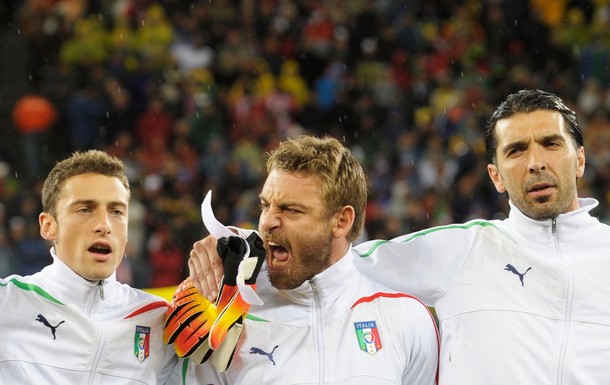 DDR and Gattuso prepare for games by kicking puppies and Jabulaning each other in the danglies. Try it sometime.
(He also scored Italy's lone goal. Expect this sort of death-metal shrieking the national anthem to catch on.)

Denial of the Day: From an article about the latest beef with the Jabulani (via Jamie Carragher): FIFA and adidas insist that any difficulty players have encountered with the balls here is down to the effect of altitude, not anything to do with the design.
Oh really?
Stade Michel Volnay, Saint-Pierre, Reunion, which is located five streets from the Indian Ocean.
Quote of the Day II: Jamie Carragher again:
"If you watch Germany and the teams come up, you wouldn't say the names roll off the tongue."
Maybe that's because Carragher hasn't perfected the one word paragraph with the German language yet.

Fans of the Day: It's like Coneheads procreated with Stay Puft from Ghostbusters. The timeline is eerily possible too. (Two 90's film references in one sentence may be punishable by the De Rossi-Gattuso pregame routine.)
Personally I would've gone as the mythical used panties in a vending machine. Self-deprecating humor always wins.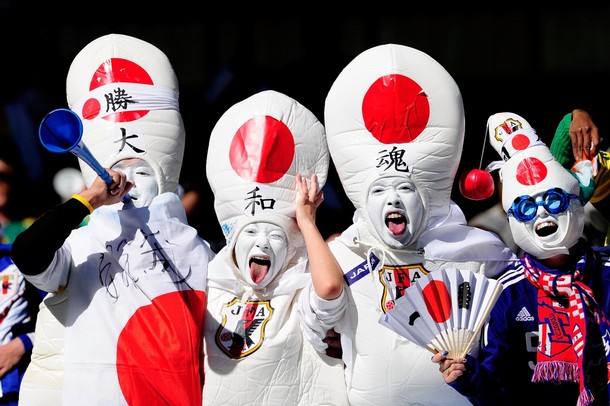 Matchup of the Day: The angelic Dutch v the quintessential Danish in volume.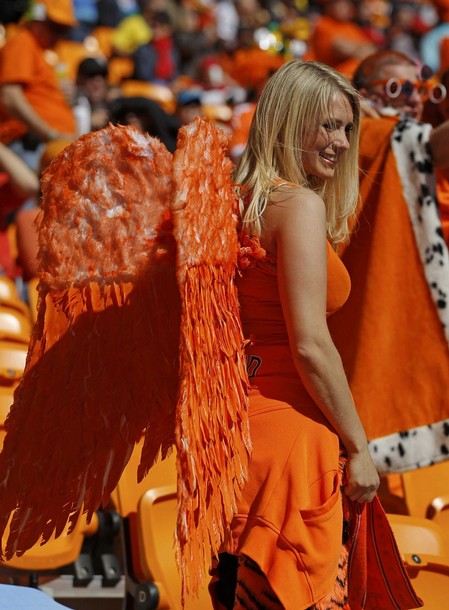 v.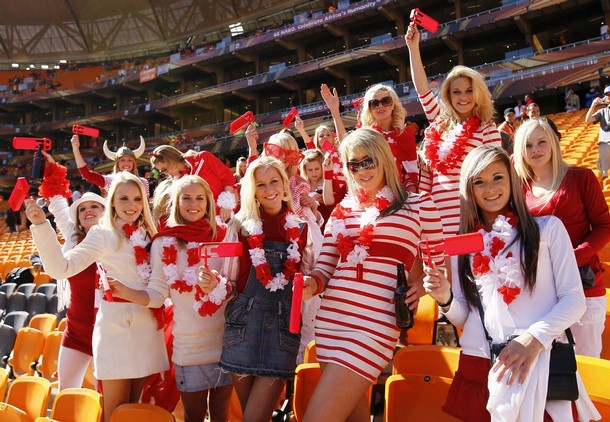 Subscribe

International Football News – World Cup Blog RSS Feed

Share
blog comments powered by Disqus