The Giant Vuvuzela From Hell
June 7th, 2010 | by: chris |

View Comments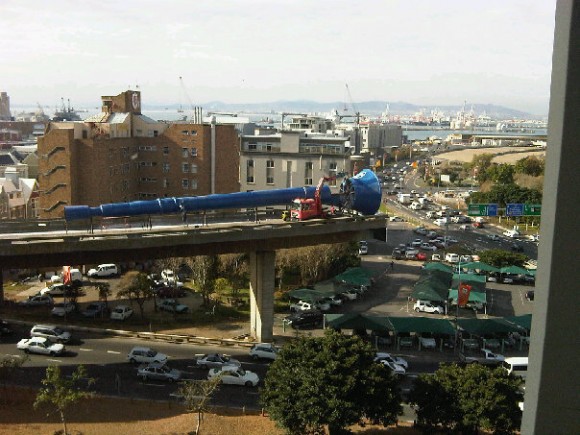 While we tick the four days down to the World Cup, we also tick four days down to our worlds being flooded with the soundtrack of incessant buzzing, something which will haunt us for months to come. Which means either acclimation, insanity, the mute button or a shoe through the television will be soon to follow. Being the good hosts that they are, South Africans (and Hyundai) have done best to help lessen the inevitable blow of the vuvuzela by doing the only thing possible: building the vuvuzela from hell in Cape Town.
After hearing a 35m vuvuzela blow, the little one will sound like the aria of the angels.

One can only imagine the property value of the white building across the road has dropped precipitously in the next month.
Subscribe

International Football News – World Cup Blog RSS Feed

Share
blog comments powered by Disqus