Soundoff: Should Players Receive Big Bonus Payments for Winning the World Cup?
June 7th, 2010 | by: Daryl |

View Comments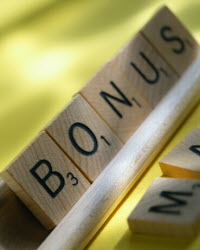 There's a swirl of controversy in Spain today, surrounding the potentially hefty bonus payments the Spanish players could earn for their World Cup performance. Apparently Spain's players will each receive €600,000 (about £495,206 or $716,825 US) if they win the World Cup in South Africa. And – predictably? – the peasants are revolting.
Spain captain Iker Casillas (who, along with vice captains Xavi and Carles Puyol, negotiated the deal with the the Royal Spanish Football Federation, has defended the payments:
"It's an issue that always comes up," Casillas said during preparations for Spain's final warm-up match against Poland in Murcia tomorrow.

"You can comment and talk, especially at this time when everyone is suffering," he added, referring to the economic crisis and soaring unemployment gripping Spain. "And I include myself in that because I have family and friends and cousins and they are also hurting because of the crisis. Everyone sees it one way, as they want, but you shouldn't mix one thing up with the other."
Reuters are reporting that the Spanish player's potential pot of gold is "the largest win bonus among major contenders". That qualifier is needed because the team on the biggest World Cup win bonus is actually – as we posted on Friday – the USA team, who've been offered the biggest cash bonus of any team in World Cup history at $895,131 per man.
The catch there is that the USA almost certainly won't win the World Cup. So as Chris said to me when that story broke, the US's bonus is "kind of like me saying I'll donate tomorrow's lotto when I don't win it." But because the Spanish bonus is a very possible reality, people are angry. So, as the question in the title asks: Should players receive big bonus payments for winning the World Cuo?
I'm going to go ahead and Soundoff first. I say yes, they do. Many people complain that it's unseemly for players to be offered cash as motivation for a World Cup win. Players should want to win it anyway, no matter the money. And so on. I agree with that. But I'd also argue that the players agree with that too. I'll guarantee that not a single member of the Spain squad will go into the World Cup thinking [in Spanish, obviously] "I'd better try and win this game, I'd really leave an extra few hundred grand." They'll be thinking about the World Cup.
The bonus payments are a reward for a job well done, not a motivational factor. The payments are literally a bonus. A little something extra to say thank you, taken from the World Cup prize money the Royal Spanish Football Federation will earn for Spain's hyopthetical World Cup win. And if that hypothetical becomes a reality and Spain wins its first ever World Cup in July 2010, I'll guarantee that every Spanish fan will be too busy celebrating to complain about their heroes receiving a bonus payment.
Subscribe

International Football News – World Cup Blog RSS Feed

Share
blog comments powered by Disqus