Soccer More Popular than Baseball, Basketball with US TV Viewers (briefly anyway)
June 29th, 2010 | by: Daryl |

View Comments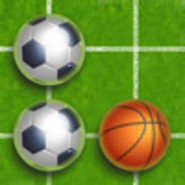 I imagine most USA fans are still disappointed with their team's World Cup Round of 16 exit. But the good news is that the game was a TV ratings winner. A total of 19.4 million viewers (14.9 million on ABC and 4.5 million on Spanish language Univision) tuned in to see the USA lose 2-1 to Ghana in the World Cup Round of 16 game this past Saturday.
"That's phenomenal," said Stephen Master, the vice president for sports at the Nielsen Company. "If the U.S. had kept going, to the quarters and semifinal, you would have gotten really big numbers."
That 19.4 million makes USA vs Ghana the most watched soccer game in US television history. Impressive, but expected. It's much more interesting – and turns out much more encouraging – to measure the numbers against more mainstream American sporting events.
According to the LA Times, the 2010 NBA Finals averaged 18.1 million viewers per game, while 2009 World Series (baseball) averaged 19.1 million per game. So there you have it. Soccer officially more popular than basketball and baseball. Albeit only when you compare the US's single biggest game in eight years against the average viewership of several baseball and basketball games (which, statistically speaking, is massively unfair). But still, progress. Now if only Bob Bradley hadn't started Ricardo Clark…
Subscribe

International Football News – World Cup Blog RSS Feed

Share
blog comments powered by Disqus