Larissa Riquelme Gives Everyone a Reason to Support Paraguay
June 30th, 2010 | by: Daryl |

View Comments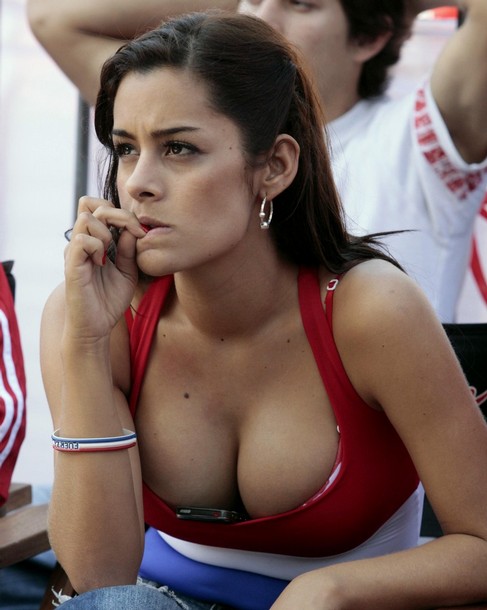 I didn't know who Larissa Riquelme was before today. I'd seen her picture in Chris' World Cup Awards post last week (and had felt an overwhelming desire to make phone calls for the rest of the day) and had seen multiple photos of her since, but had assumed the attractive lady in red, white and blue was just a particularly stunning soccer fan.
Turns out she's actually a Paraguayan lingerie model with massive massive… enthusiasm for la albirroja.
I should credit Dirty Tackle with my putting two and two together and figuring out who Riquelme was:
Described as Paraguay's No. 1 fan, Riquelme is a model like so many others you've never ever heard of but seen pictured in popular alleys of the Internet. Yet because of her emphatic support of her national team and the hypnosis she holds over cameras far and wide, she now overflows from the pages of leading sports sites like Spain's AS.com, Italy's Corriere dello Sport, Brazil's Globo, and has become one of the most popular names in search engines and on Twitter. On Tuesday, Larissa Riquelme searches on Yahoo rocketed 241%.
Join Larissa in supporting Paraguay over at Paraguay World Cup Blog
Good news for lovers of, erm, enthusiasm is that when Brazil's Globo suggested Larissa Riquelme match Diego Maradona's promise to run naked through the streets should her team win the World Cup, she answered "Of course, but with my body painted with the colors of Paraguay."
So there you have it. If Argentina wins the World Cup we get to see Diego Maradona naked in Buenos Aries. If Paraguay wins the World Cup we get to see Larissa Riquelme naked in Asuncion. I know Argentina plays the more attractive football, but I think I'd prefer a closer look at Riquelme's enthusiasm than whatever it is Maradona hides under his clothes.
If you need any extra persuading to support Paraguay, here are a few more images of Larissa Riquelme supporting Paraguay: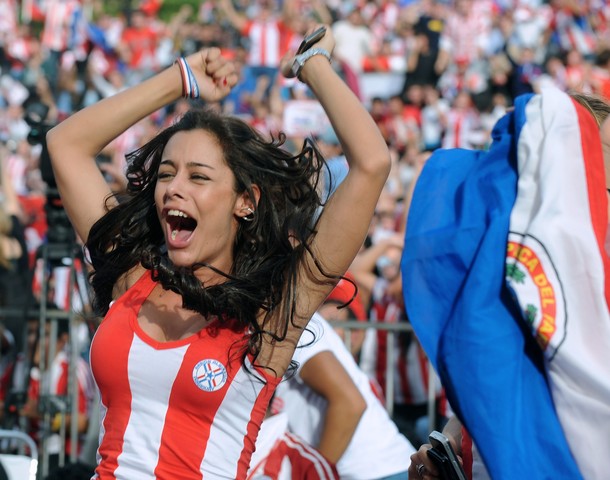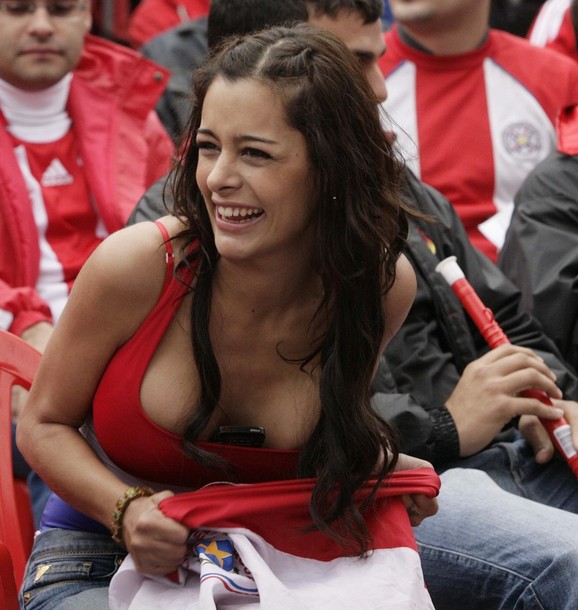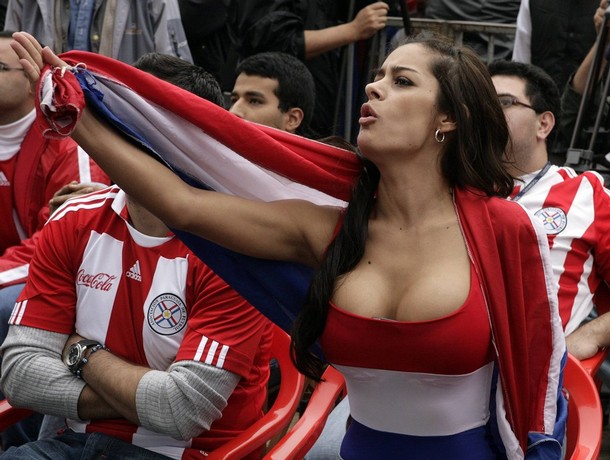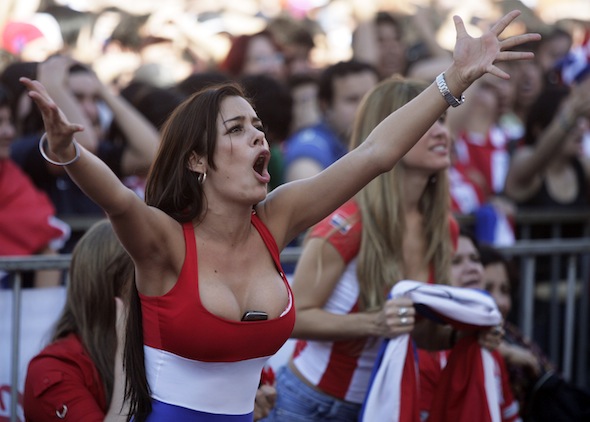 Viva la albirroja!!!
If you like your football news mixed with shots of some of the loveliest ladies associated with the game, check out WAGs Offside, getting ready for its new club season.
Subscribe

International Football News – World Cup Blog RSS Feed

Share
blog comments powered by Disqus