World Cup 2010 Jerseys: Honduras
May 12th, 2010 | by: Daryl |

View Comments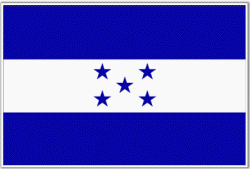 So far all the World Cup jerseys we're reviewed have been Nike, adidas or Puma. So this Honduras jersey review is the first time we're venturing outside of the big three, since there manufacturers are the good people from Joma.
If you're not familiar with Joma, they're actually a very well respected Spanish sports company, who also make some damn fine boots. Read on to see how they do with their one World Cup 2010 jersey.

Here's how Joma explain their designs on the official website: "The design is full of symbolism, Joma joins the joy that the Honduran people respecting the national flag colors," which you can see above.
To do this Joma have put together three jerseys. Home, away, and third. All of which are variations of blue and white. An idea I kind of like. Unless they play against a team that wears a predominantly blue and white jersey.
Honduras Home Shirt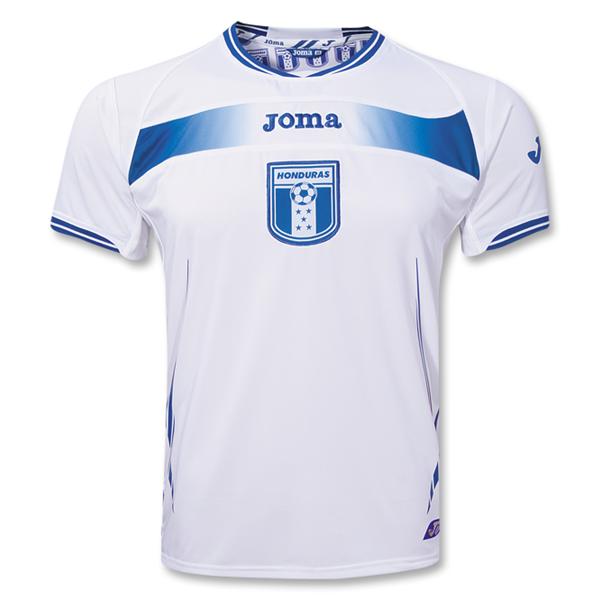 You Like? Find your Honduras World Cup home jersey in our store.
It's a bit plain maybe. But I sort of like the boldness of placing the badge slap bang in the middle. And from what I've seen, the squad number will go directly underneath the badge, filling the shirt out nicely.
One extra thing. According to Joma, there's an inscription inside the jersey that reads: "Forward National Team Put Claw and Heart Enthusiasm and Determination." Which probably sounds better in Spanish, grammatically speaking.
Honduras Away Shirt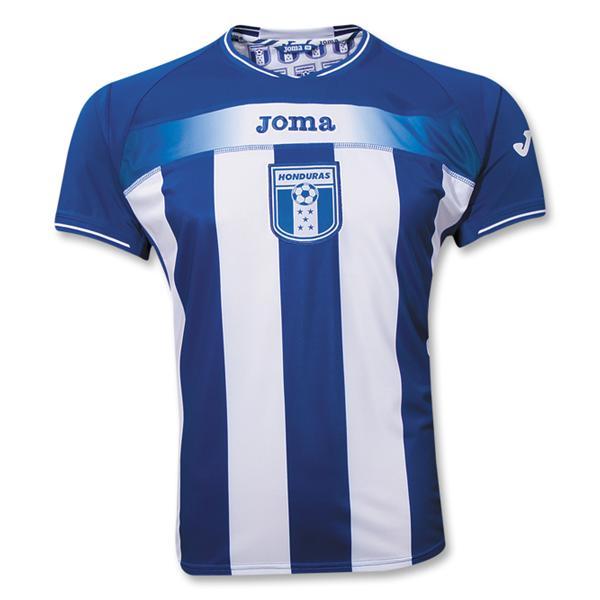 You Like? Find your Honduras World Cup home jersey in our store.
This is my favourite of the three. Still with the crest in the middle, but with the strong blue and white stripes making it a lot more interesting than the home jersey.
Honduras Third Shirt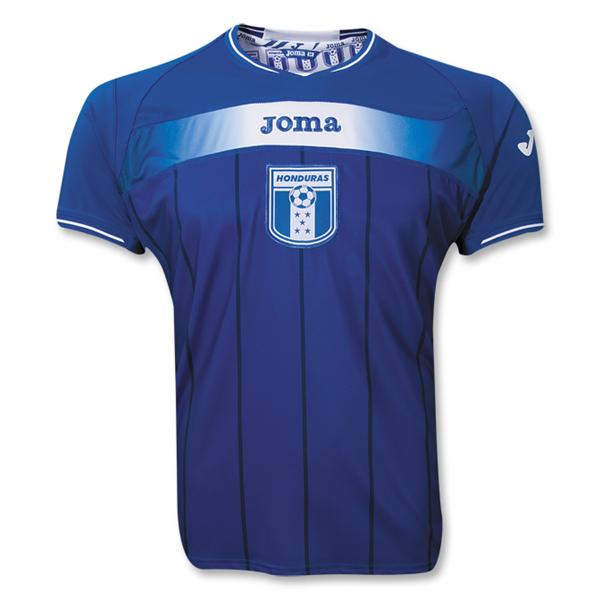 Again, variation on a theme. But again, I like. I'm thinking of the design as "fake stripes". You think it's going to be stripes, but then it's all the same colour. But again, I love the commitment to the blue. Even more so when it's across all three jerseys.
---
That's my take on Honduras' World Cup jerseys. What do you think?
Subscribe

International Football News – World Cup Blog RSS Feed

Share
blog comments powered by Disqus