It's Netherlands vs Spain in the World Cup Final
July 7th, 2010 | by: Daryl |

View Comments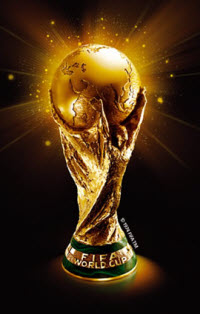 So now we know our World Cup finalists. It's going to be Netherlands vs Spain, which means a couple of historic things will happen. First of all, neither of these teams has ever won a World Cup before. So the current list of seven World Cup winners will become eight. Fire up the gold star making machine, because we're going to have a new World Cup winning nation.
Second of all, this will be the first time a European nation has won the World Cup outside of Europe. Every non-European hosted World Cup so far has produced a South American winner (Argentina, Brazil or Uruguay). All that is about to change.
The World Cup final between Netherlands and Spain will take place at Soccer City stadium, Johannesburg on Sunday, July 11th. Kickoff is 8:30pm local time, 7:30pm UK time, 2:30pm US eastern time.

FAN RESOURCES:
Subscribe

International Football News – World Cup Blog RSS Feed

Share
blog comments powered by Disqus