Asia World Cup Qualifiers: Thailand rolls, 700 watch Bangladesh draw
October 8th, 2007 | by: WC Bob |

View Comments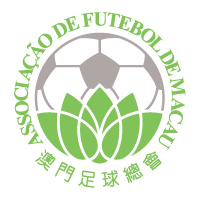 And like that, the World Cup qualifying for Asia is underway. A number of countries with little to no change of making it to South Africa in 2010 kicked things off on Monday. The action saw Thailand route Macau 6-1. Who even knew that Macau had a national team? They are ranked 188th in the world.
Meanwhile in Bangladesh, 700 people turned out to watch their national team take on Tajikistan. Seven hundred people for a World Cup qualifier? You have to be kidding me. I bet 699 of them were from Tajikistan too. Those that did attend witnessed their country scrap by to earn a 1-1 draw. If they make it through to the next round I am guessing they'll draw at least 701 people.
It wasn't easy for the United Arab Emirates, but they were able to come up with a 1-0 win on the road against Vietnam. It was easy for Singapore, Lebanon and Yemen. Singapore defeated Palestine 4-0, while Lebanon easily took care of India. You'd think with a billion people India could scrape together a better football team, but apparently there isn't much of an impetus to do so. Yemen sunk the Maldives faster than you can say "global warming will wipe out their country".
The second leg of these contests will be played at various dates throughout October. If you happen to be in Macau on October 15 you can watch them take on Thailand and probably lose 6-1 again in front of a crowd pushing 700.
Bangladesh 1-1 Tajikistan
Thailand 6-1 Macau
Vietnam 0-1 United Arab Emirates
Oman 2-0 Nepal
Palestine 0-4 Singapore
Lebanon 4-1 India
Syria 1-0 Afghanistan
Yemen 3-0 Maldives
Subscribe

International Football News – World Cup Blog RSS Feed

Share
blog comments powered by Disqus