2010 Italy WAGs to Look For in South Africa
June 9th, 2010 | by: Jessica |

View Comments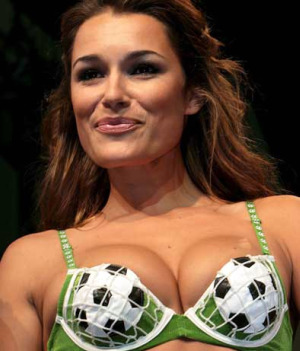 While all eyes are typically on the pitch during a World Cup game, we all know that there's usually one roving cameraman whose job it is to seek out the prettiest fangirl in the crowd so her face (or whatever's most prominent) can be splashed onto screens around the globe in between moments of play. But if you want to see the lovely ladies who get to go home with soccer stars after the game, you've got to know who you're looking for.
Which is why I thought I'd introduce you to the beautiful women the members of the Italian squad call amore.
I'm calling this the third in a series of posts on Italian WAGs I have running over at World Cup Blog sister site WhyGo Italy, but in honor of the World Cup I'm posting this installment here. And for those of you who are (like me) more interested in the boys in blue (or if you want more info about the guys these pretty ladies go home with), then I offer you my World Cup edition of the hottest Italian soccer players.
Here's the thing – many of the 2010 Italy World Cup team members are attached to women who (shock, horror) aren't models or showgirls and who don't routinely pose for half-naked pictures. (I know, right? So irritating.) Which means that it's not easy to find good photos of all of them. So I'm making an executive decision here – whenever I can't find a picture of one of the WAGs, I'm going to post an additional photo of Buffon's wife – because she's arguably one of the hottest WAGs ever, and because I figured y'all wouldn't mind. I'm calling it The Alena Clause. Just don't think for a second that Gigi's got some kind of cloning system in his basement and is selling copies, because you'll be sorely disappointed.
(What won't disappoint you, however, is the number of more-than-slightly-naked photos of Mrs. Buffon online. I shan't sully the pages of this fine establishment with them, but I will point you in their direction. Just remember, kiddos, these are very much NSFW: here's topless Alena one, topless Alena two, and a bonus doppio shot of topless Alena. You're welcome.)
And one final note – the Italian word "fidanzata" translates more or less to fiancée, but in practical usage the term covers the whole range from actual pre-marriage status to just a more long-term or exclusive girlfriend. I've used the word fiancée below whenever I saw "fidanzata" in the descriptions online, but in some cases you can kind of take that with a grain of salt.
Now, without further ado…
2010 Italy World Cup WAGs
Gigi Buffon's wife – Alena Seredova
Given her hotness, it's only appropriate we start out with the exquisite Alena Seredova here. She's married to Italy's #1 keeper, mother of his bambini, and despite being Czech will likely be cheering on the Azzurri in South Africa (just like she's doing here).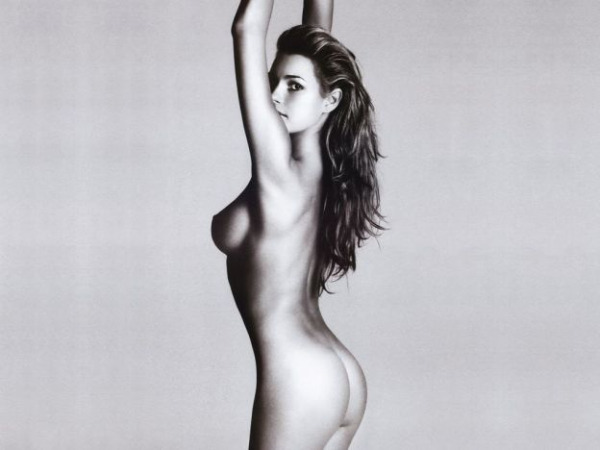 Morgan De Sanctis' wife – Giovanna
Via the magic of The Google, I was able to find out that Morgan is married to a woman called Giovanna (with whom he grew up, cue your "awws" now) and that they have two kids together. But there is absolutely not a single photograph of Morgan's missus that I can find online anywhere. So I'm invoking The Alena Clause right away here. Take two, Alena!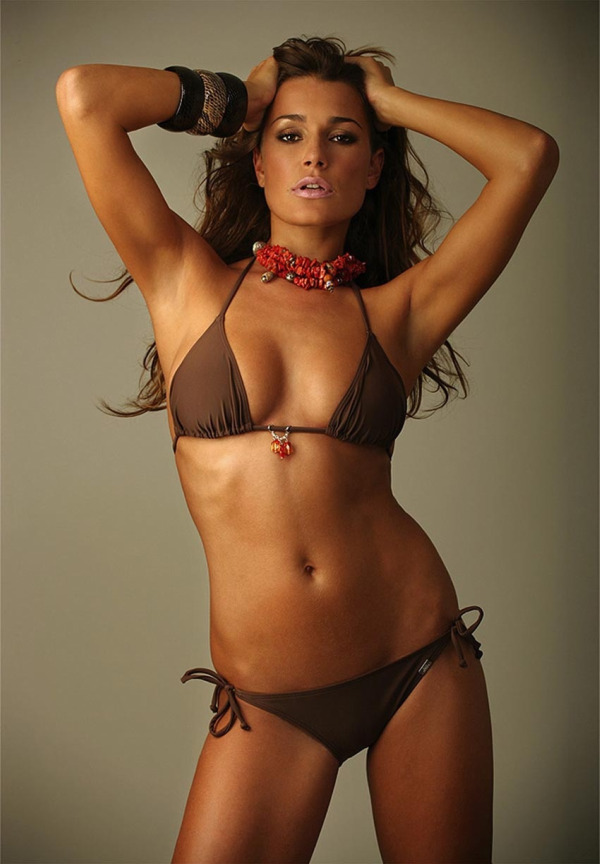 Federico Marchetti's fiancée – Rachele Mura
Once again The Google comes through with the information that Federico is engaged to a woman called Rachele Mura, and that if Italy wins the World Cup he'll marry her (and get a tattoo). Rachele doesn't appear to be a swimsuit model, and this photo of her in the booth at a game (is that San Siro?) is the only one I could find. She's adorable.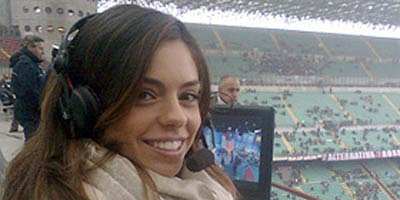 Salvatore Bocchetti's nameless fiancée
Okay, she's not nameless. At least I assume she's not. But all I can find is reference to a fiancée, nothing more. No mention of her name, and no photos. Damn these women and their lack of sexy photos! Ah, but here we are (already) with the second use of The Alena Clause.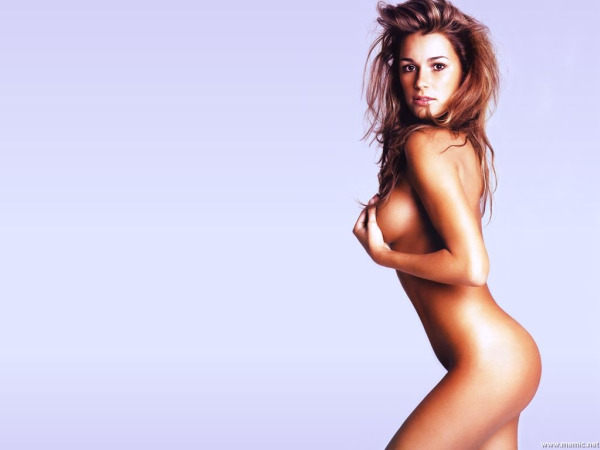 Leonardo Bonucci's fiancée – Martina Maccari
Bari defender Leonardo Bonucci's girlfriend Martina Maccari thoughtfully did a Q&A session with an Italian footy site (part of their "other half" series), and as you can see Leo likes to take self-portraits of the couple. Martina's an ex-model, but she's contemplating a career in journalism now. In other words, sorry for the lack of model pictures.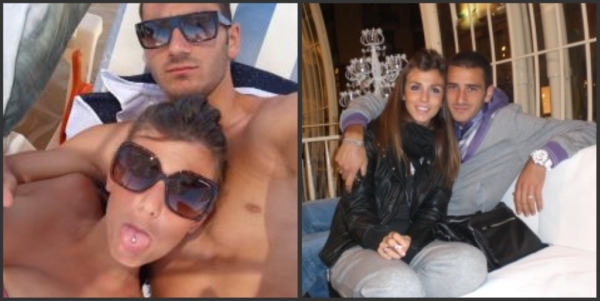 Fabio Cannavaro's wife – Daniela Cannavaro
Italy's captain married his childhood sweetheart, Daniela, and they've been together for a gajillion years. There are three mini-Cannavaros to prove it. And this is what the whole fam-damily will look like in the stands, cheering Fabio on.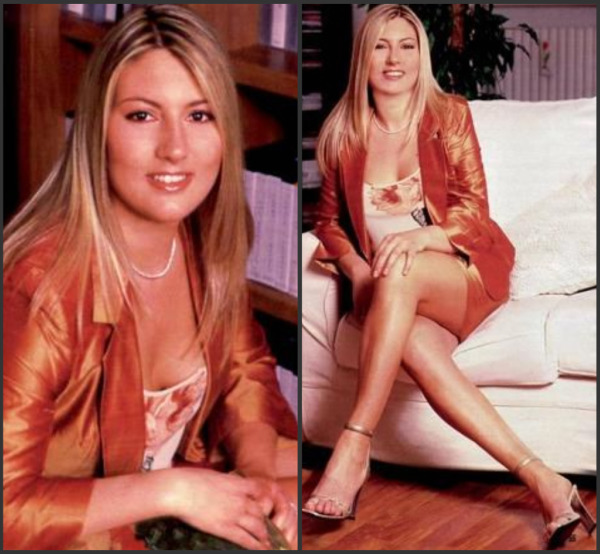 Giorgio Chiellini is single has a girlfriend
At least he's single according to the interwebs. One report had him tied to a physics student named Carolina who was nearly kidnapped last year, but conflicting reports say that's actually his twin brother Claudio's girlfriend. Whatever the case, we've arrived at another opportunity for The Alena Clause. Lucky for us there are so many Alena photos online, eh?
Update: Aaron of the Juventus Offside helpfully pointed out in the comments that Giorgio himself said on a recent Twitter chat that he does, in fact, have a girlfriend named Carolina who is, like him, from Livorno. So perhaps the Carolina mentioned in the above news story was his girlfriend after all. Ah, the perils of being a twin… Still, until I find a photo of her I'm leaving The Alena Clause picture up.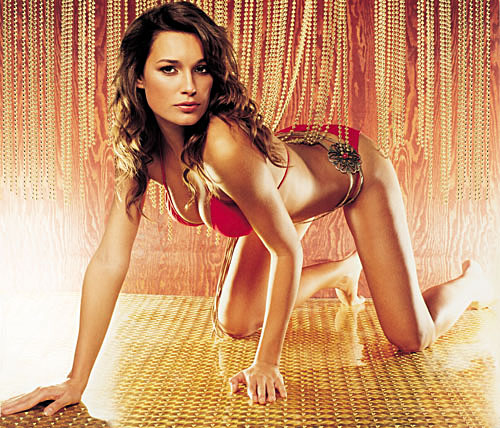 Domenico Criscito's wife – Pamela Chioccioli
In the same story where keeper Marchetti vowed to marry his fiancée if Italy won the World Cup, Criscito promised he'd have a baby with his wife, Pamela – and like Bonucci's girlfriend, Pamela also sat down for a Q&A with that Italian soccer site. Pamela is another non-model, so you'll have to settle for these shots of her with hubby Mimmo. And how much do I love the one where they're sneaking up on you in the pool, all Jaws-like? Hilarious.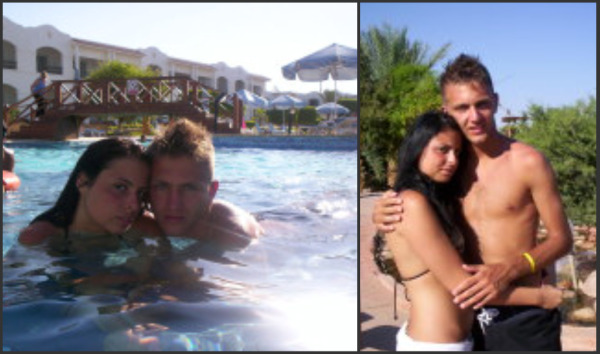 Christian Maggio's wife – Valeria Mettifogo
Maggio just married his wife Valeria on May 22nd, so she's tagging along in South Africa with him on what he calls "an original, but unforgettable, honeymoon." I sort of think, Christian darling, that wifey would appreciate a honeymoon without the rest of the 22 Azzurri in tow – even if y'all win the trophy.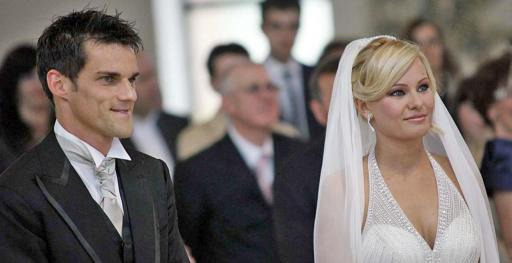 Gianluca Zambrotta's wife – Valentina Zambrotta
Don't be fooled by this photo of Zambrotta's wife, Valentina – she's not a model. She just has the body of a model. She is a "downhill inline skater," and although I have no idea what that means I'm guessing being that well-endowed must give her some kind of momentum edge in the "downhill" part of that sport.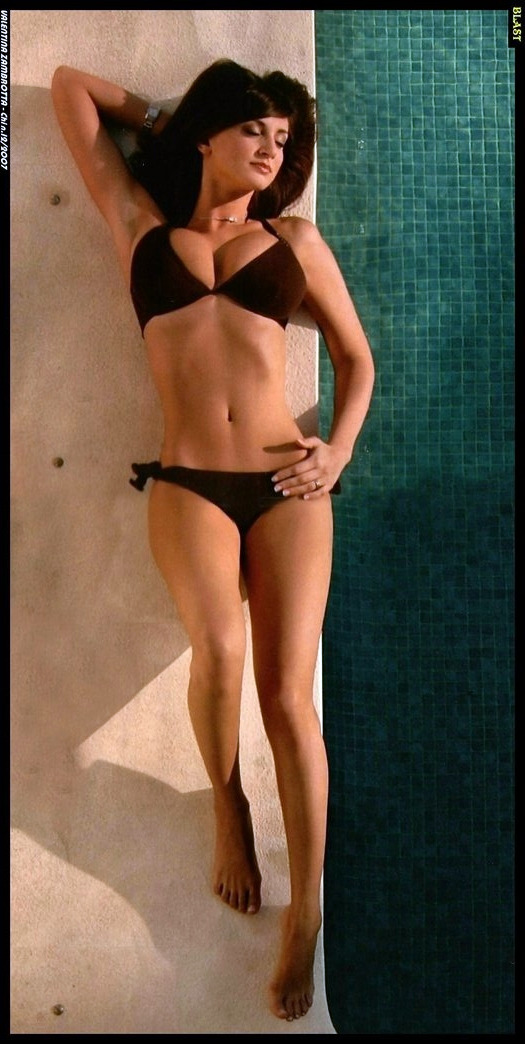 Mauro Camoranesi's wife – Karina Camoranesi
Mauro's wife, Karina, and their kids have been in the stands before – wearing both Azzurri blue and Juve stripes – and I'm hoping for her sake that she doesn't pull a funny face like this one again (at least not with photographers around).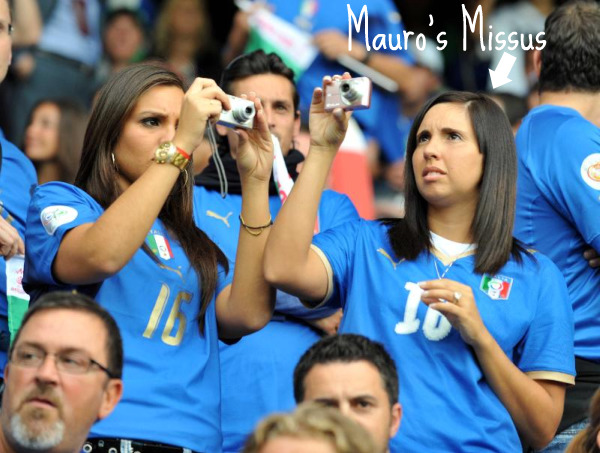 Daniele De Rossi's wife* – Tamara De Rossi
It appears that DDR and his wife, Tamara De Rossi, separated in late 2009 after three years of marriage, although I can't verify whether they're headed for divorce or reconciliation. On the off-chance that things are looking up for the couple and Tamara heads to South Africa to cheer Daniele on, here's what she looks like. And hey, if you see her, offer a hug. I'm sure she'd love that. She looks like she needs one.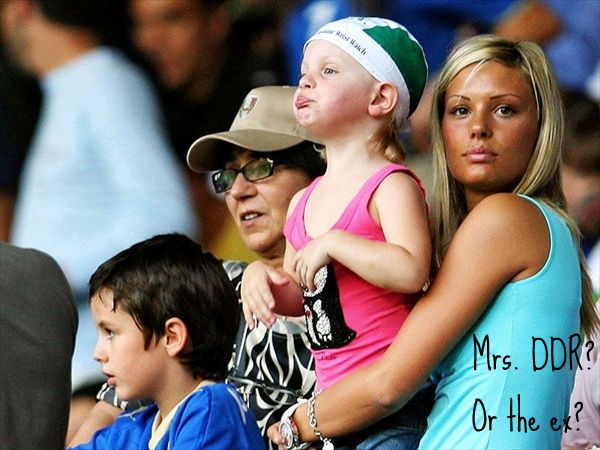 Gennaro Gattuso's wife – Monica Romano
I kind of think you'd have to be a tough cookie to be married to Rino (and I'm allowed to say that as a Milanista), and I also think I'm paying Gattuso's wife, Monica, a compliment when I say she looks like she fits the bill perfectly. I also think she cleans up nicely (as does hubby), which is good. As an aside, given the new-to-me news of DDR and his wife being separated, I'm now suspicious of how Tamara's looking at Rino in this picture. Luckily, I think Monica can take care of herself.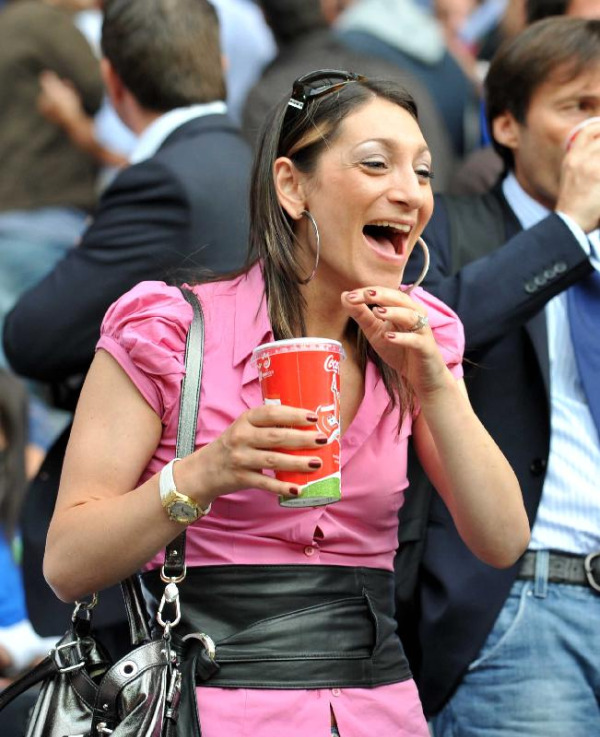 Claudio Marchisio's wife – Roberta Marchisio
Claudio's only 23, but that hasn't slowed him down much. He's been married to Roberta since 2008, and they have a bambino together who'll be a year old after this World Cup finishes. Fun fact? Nevermind that Claudio plays for Juve – his father-in-law once played for Torino's youth squad, so Roberta remains a Torino fan.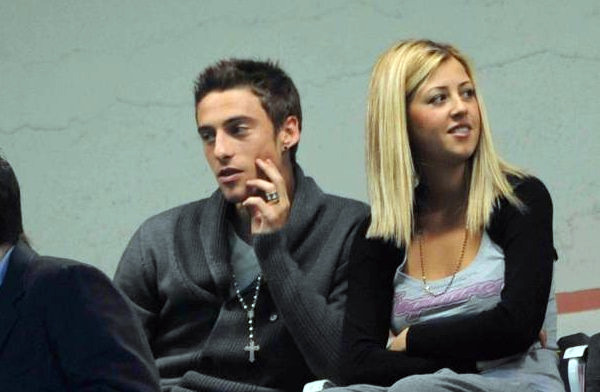 Riccardo Montolivo's girlfriend – Cristina De Pin
Oh, thank you, Riccardo Montolivo, for renewing my faith in the Azzurri penchant for models. Montolivo's girlfriend is Cristina De Pin, who happens to be a Playboy Italia playmate. Although given the propensity for half-naked modeling in all kinds of publications in Italy, I'm not sure how being in Playboy Italia really sets her apart. (Although since I was able to find so many photos of Ms. De Pin online, I figured I'd take advantage of the situation – so you get an extra helping of her, too.)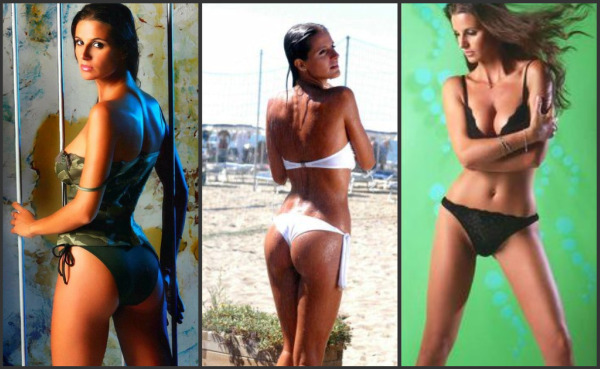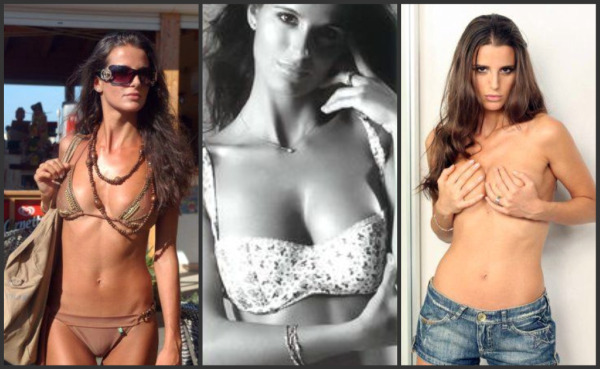 Angelo Palombo is single
At least I'm assuming he is. Either that or his girlfriend/wife/boyfriend (hell, I dunno) is kept incredibly well-guarded. And you know what that means… Hello again to The Alena Clause!

Simone Pepe is single
Apparently it's not enough that Pepe has the habit of copying Palombo's hairstyle, he also evidently has followed Palombo's lead in the "maybe I'm single, maybe I'm not, but I won't divulge this information anywhere online" routine. You have these two to thank, therefore, for a double-dose of The Alena Clause.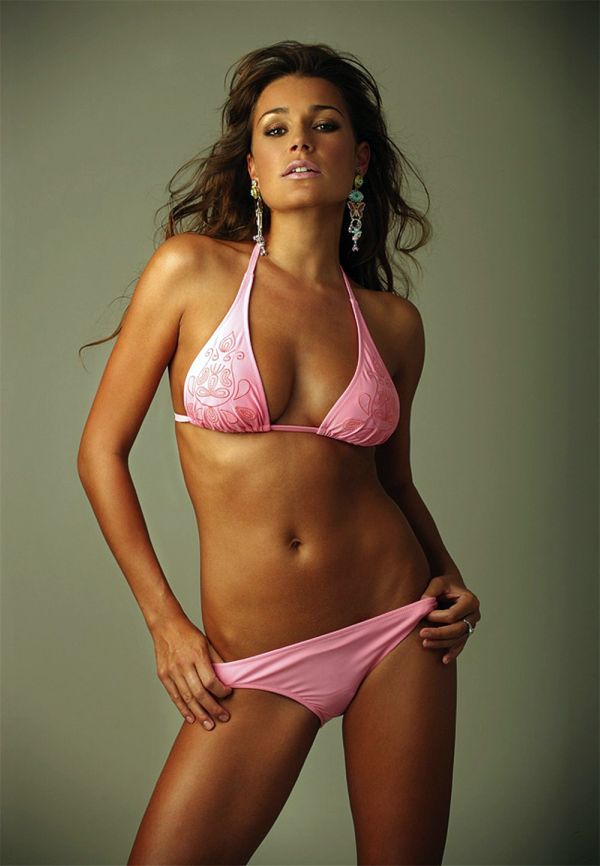 Andrea Pirlo's wife – Deborah Pirlo
As I'm writing this, Pirlo is questionable for even remaining on the World Cup squad due to an injury (be still my Pirlo-ista heart), but since pictures of his wife are easy to find I'm including her in the hopes that this act of solidarity speeds his recovery. Deborah is yet another non-model, and she's been Mrs. Pirlo for quite awhile. They have at least two kids together, and – judging from the photos that are online – enjoy long walks through Milan's shopping district and cavorting on the beach.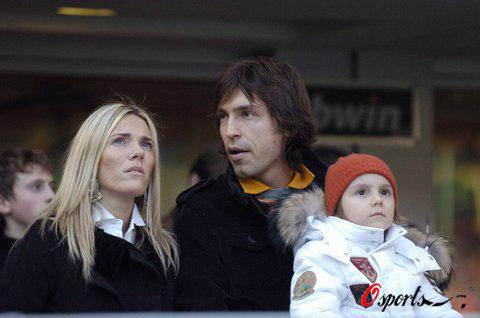 Antonio Di Natale's wife – Ilenia Betti
Totò has been married to Ilenia Betti since 2002, and they have two kids. And Ilenia is another WAG who answered some of those "other half" questions. Ilenia's on Facebook, her profile picture is (at the moment) a shot of her with Antonio, and for some reason I find that adorable.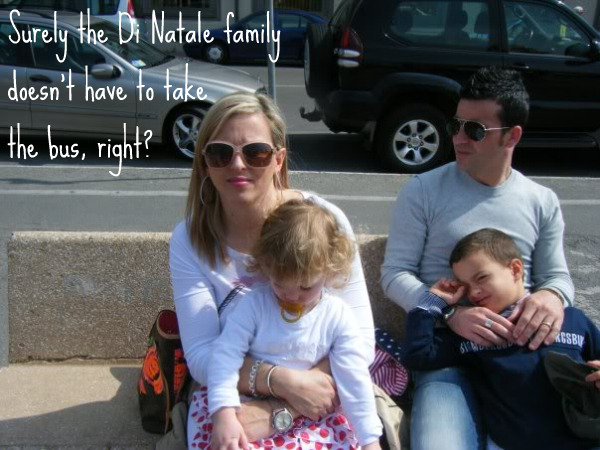 Alberto Gilardino's wife – Alice Bregoli
Gila has been with Alice since 2006, and they had a daughter together in early 2008. The pair finally decided to tie the knot in mid-2009. Not one to miss a chance at being in the limelight, in this particular wedding, the groom also wore white. Alice is the Italian representative in a new Umbro ad campaign featuring WAGs (her photo and a video of the photoshoot is here).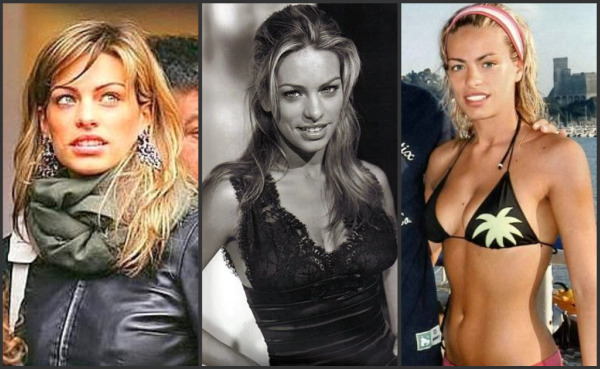 Vincenzo Iaquinta's wife – Arianna Iaquinta
I can't find any information about her online, so I think it's safe to assume that Iaquinta's wife, Arianna, is another one of those never-been-a-model-or-showgirl types. Thankfully, La Gazzetta did get her to pose for a truly horrible calendar of Italy's WAGs after the last World Cup. (Seriously, every single photo in that calendar is awful. No one in it looks sexy. And in Italy, that takes some doing.)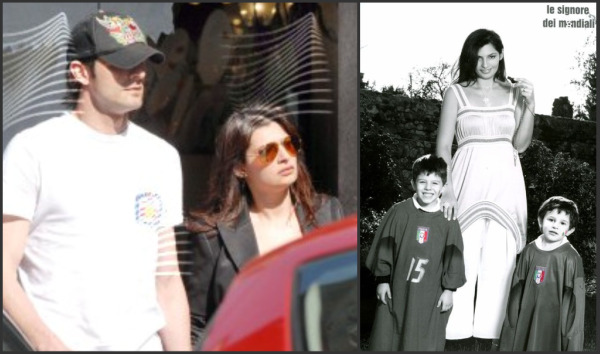 Giampaolo Pazzini's fiancée – Silvia Slitti
While I was able to find Pazzini's fiancée's name – Silvia Slitti – fairly easily, I'm not able to find any more information about her. I'm gathering they've been together at least a couple years, however, as one of the photos below is evidently from a nightclub where Pazzini's partying with his former Fiorentina teammate Mutu. But really, I'm sort of guessing you don't care so much about how long they've been together as what the hell they've been doing for Giampaolo to have such a massive sweating issue going on.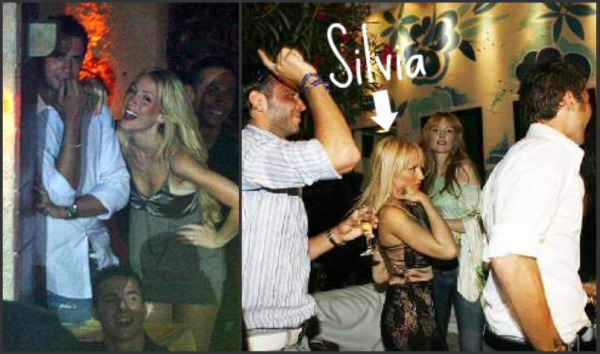 Fabio Quagliarella's fiancée – Alice
Quags is yet another member of the Azzurri squad whose fiancée is neither a model nor a showgirl. Alice (couldn't find a last name anywhere, but since she's originally from Brazil perhaps she doesn't have one) enjoys shopping with her man in Milan (at least according to this little video, which I'm sure wasn't at all annoying to the couple).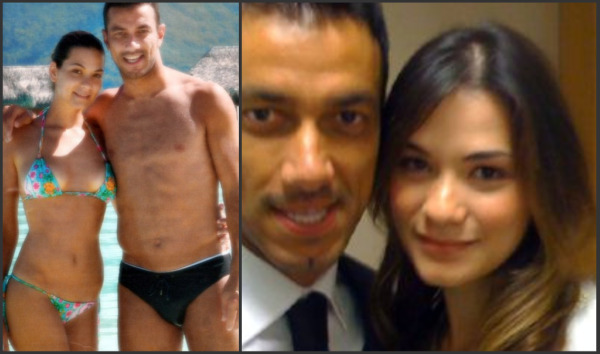 If you know some of the names and/or likenesses in this article to be misspelled, outdated, or otherwise mistaken, let us know (in your kindest voice possible) and we'll do our level best to fix it. As you can probably imagine, keeping up with some of these boys in the relationship department can sort of be a full-time job.
About Your Friendly Guest WAG-Profiler:
Jessica Spiegel is the Italy expert at BootsnAll, and the woman behind BootsnAll's Italy travel guide, WhyGo Italy. She'll answer any question you've got about traveling in The Boot – from how to get around Italy to how to find cheap airfare to Italy – and yes, she'll also talk at length about Serie A and her beloved AC Milan if you let her.
Subscribe

International Football News – World Cup Blog RSS Feed

Share
blog comments powered by Disqus