Danish Banned From Being Social At Euro 2012
April 24th, 2012 | by: chris |

Comments Off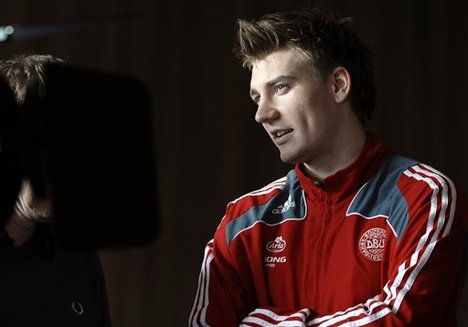 In the event you'd banked your summer on sun, siestas and the Tweets of the Danish national football team, my deepest condolences – you're out of luck. The Danes of Polkraine will be banned from their private social media accounts for the duration, instead having to walk the company line of team-approved social media obligations, which is just the most super swell way of rolling back the curtain, ain't it.
Concerns of releasing secret tactical dossiers and whatnot are the prime concern. Considering they're in a group with Germany, Holland and Portugal, return tickets home should be of greater priority. Why not let them have their fun?

Apparently this is a bit of an issue for some. Not for Thomas Sorensen, however.
"There was a time when we lived without Twitter and we can do it again during the European Championships."
Well that's just not true.
Subscribe

International Football News – World Cup Blog RSS Feed

Share
Comments are closed