UEFA Sets a Profit Record for Euro 2008
July 29th, 2008 | by: Laurie |

View Comments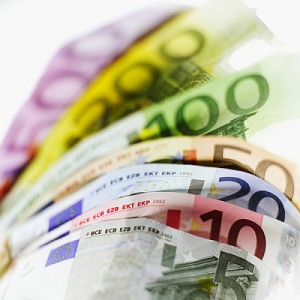 Good news for UEFA. Even after all expenses (including those fake disasters, the extra security AND that Henri Delaunay trophy hot air balloon) they recorded a record profit of 250m Euros (about $394 million.)
Martin Kallen, chief operating officer for the event organisers, said that in comparison with the 2004 finals in Portugal the 2008 event had seen improvements "in almost all areas", including satisfactory television viewing figures, high public transport usage and the lack of any major security incidents.
Success all around.

Now about that 250m Euros… Let's see… With allocations for graft, corruption, general greed and administrative pocket lining, that leaves us with a total of $1.92 to advance football-related programs.
Oh! Wait! Never mind! Scratch that! I'm thinking about FIFA and Sepp Blatter! This is UEFA and Michel Platini! So their plans for the money are a little different.
European football's governing body said that is an increase of $42 million from Euro 2004, and would be enough to pay for its youth and women's competitions until 2012 as well as refereeing and coaching programs.

The remainder will be distributed among UEFA's 53 members and toward administrative costs.
So…let me get this straight. They'll be using the money…for…for the good of the organization?
What a novel concept.
(Sepp? Jack Warner? Are you listening?)
Subscribe

International Football News – World Cup Blog RSS Feed

Share
blog comments powered by Disqus