Africa Cup of Nations 2010: A Tournament Best Forgotten?
February 1st, 2010 | by: Daryl |

View Comments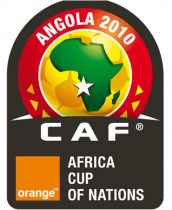 The 2010 Africa Cup of Nations is over. Though I usually love the tournament, I won't be remembering this edition fondly. For several reasons.
First and foremost, Angola 2010 will mostly be remembered for the attack on the Togo team bus, in which three people died and many more thought they were going to die.We can blame the tournament organizers for putting games in Cabinda. We can maybe blame the Togolese football authorities for making less than sensible travel plans. Mostly I blame the men that did the actual shooting. But following the attack, the Confederation of African Football handled the whole thing with a confusing mix of insanity and heartlessness. First CAF rejected the Togo team's request to rejoin the tournament after briefly returning home, and more recently CAF banned Togo from competing at the 2012 and 2014 Africa Cup of Nations.
So the football was understandably overshadowed by the tragedy. But the football itself wasn't that great either. Certainly not as good as the previous tournament in 2008. There were a few entertaining games of course. The opening 4-4 draw between Angola and Mali and Algeria's 3-2 win over Cote d'Ivoire in the quarter-final are the standouts. But unfortunately my six enduring football memories of Angola 2010 will be:
1. Bad goalkeeping.
It had become a lazy and borderline racist stereotype that African goalkeepers were a bit dodgy. The likes of Carlos Kameni and Essam al-Hadary had mostly dispelled that myth, but some of the comedy errors in Angola were staggering. Mozambique keeper Kapango's flip fail vs Benin, Zambia keeper Kennedy Mweene's inability to deal with a tame, bouncing cross vs Cameroon are the two worst examples. I'd still argue that most African goalkeepers are perfectly fine. I just won't be using Angola 2010 as evidence.
2. Empty stadiums
Not completely empty of course. But pretty close. The attendance and atmosphere seemed to swell in the last 30 minutes or so of every game, presumably because they let people in for free towards the end. Maybe a more sensible pricing strategy would have enticed these people in from the start.
3. Group stage finales ruined by head-to-head tie-breaker system.
Group D gets a pass for the Cameroon 2-2 Tunisia game. But the finales of Groups A, B and C were almost non-events. Mostly because too many teams knew what they needed to do, thanks to Africa Cup of Nations 2010 using the head-to-head rule as first tie-breaker, and not goal difference. The result was that Algeria could get out of Group A by scoring only one goal, and playing out that brain-destroying 0-0 draw with Angola while Mali were wasting their time beating Malawi 3-1.
4. Underwhelming performances from big names
Michael Essien, Didier Drogba and Samuel Eto'o were among the big names we were looking forward to seeing in Angola. Essien went home injured after 45 minutes, Drogba scored one in three before going home, while Cameroon boss Paul Le Guen inexplicably asked Samuel Eto'o to spend most of his time playing either wide left or behind the strikers.
5. None of the World Cup teams looked convincing
If this is how Algeria, Cameroon, Cote d'Ivoire and Nigeria perform in tournaments in 2010, then we shouldn't expect much from them at World Cup 2010. Cameroon and Cote d'Ivoire especially. The Indomitable Lions spent the tournament chopping and changing personnel, while The Elephants choked when it mattered. We might have to stop making them pre-tournament favourites from here on out. Ghana and Nigeria were a little better, but both went far without ever clicking or impressing. The only upside is that Ghana gave valuable tournament experience to some talented youngsters. Otherwise, let's just hope South Africa are a much better team than we've been led to believe.
6. Egypt aren't going to the World Cup
The Pharaohs were far and away the best team in Angola. They were the only consistent team. The only team that looked like they had a plan, and knew how to make it happen. They also provided many of the best moments: The Gedo super sub phenomenon, Ahmed Hassan redeeming his own goal with a long range striker on his 170th international appearance. So why is this a bad thing? Because after winning their third consecutive Africa Cup of Nations trophy (2006, 2008, 2010) they are demonstrably the best football team in Africa, or at the very least the best tournament team. Which makes it all the more depressing that Egypt won't be at World Cup 2010.
Can anyone offer a more positive take on Angola 2010?
Subscribe

International Football News – World Cup Blog RSS Feed

Share
blog comments powered by Disqus